In Memoriam

This memorial page is dedicated to all our deceased classmates listed 

alphabetically by maiden name  

Barbara Allen Harring

Marjorie Ahlberg Henry

Fleda Asbury Dean

Ginny Barbour Shope

Jane Beebe Turner

Doris Berger Berkstresser

Alice Blomquist Crotty

Valerie Bloomstein Sickle

Eleanor Bookstein Gorodetzer

Margaret Broughton Tenney

Liz Butler Bailey

Anne Buttrick Irwin

Bette Marie Christ

Ann Clark Wolff

Ann Cole Berquist

Anne Bush Lemp

Kathryn Coram Gagnon

Carol Costello Leary

Margaret Cranston Parsons

Susan Danielson Wood

Connie DeMuzio Kehoe

Constance de Toulouse Lautrec

Denny Edgar Gordon

Thelma Englander Goldberg

Frances Eskridge Guttmacher

Jane Estey Peters

Jane Fauver Montgomery

Deborah Fenbert Weiss

Anna Fogelberg Verret

Nancy A. Finck

Sandra Fitch Stakeley

Judith Fuld Miller

Janet Galley Peckham

Anne Goodrich Raynor

Jean Gordon Tompkins

Barbara Grave Storms

Margaret Hale Kunhardt

Heather Hamilton Thwarp

Cynthia Hannah Jones

Pat Hassick Bolton

Jean Hopkins Sargent

Elizabeth Humphries Richardson

Naomi Isquith Moessinger

Helen Jacobs Altman

Margot Johnson Grubb

Mary Louise Johnson Pinkham

Phyllis Kenney Gaffney

Pamela Kenworthy Harer

Barbara Klickstein Rubenberg

Janice A. Krusen

Linka Kruysman Lee

Dorothy Lefkowitz Litwin

Beverly Lindholm Kelsey

Florence Lockhart Nimick

Sally Manly John

Bebe McClure Anderson

Ann McGregor Graaskamp

Joan McGuire Voight

Barbara McReynolds Dubee

Liliane Mejean Morrison

Nancy Merrell Swertfager

Catherine Miner Murphy

Sally Morton Duncombe

Joan Morrison Mason

Myra Mullins Baker

Barbara Muehrcke Allen

Anne Orvis Lucas

Mary Jane Parker Young

Evangeline Papantones Callahan

Polly Paradise Russell

Virginia Perkins Fraser

Cynthia Pinney Hammar

Marion Phear Strandberg

Jean Piser Zuver

Nancy Powers Tayloe

Betsey Pratt Marlowe

Ann Prosswimmer Pratt

Barbara Raye Lockert

Jeanne Romieux Uhlich

Lois Schmidt Shield

Barbara Seelig

Eda Small Mayer


Mary Sommer Seasword

Elizabeth Spafard DeGraw

Virginia Starr Pope

Ellen Steiner

Carol Stover Murphy

Catherine Suarez Szap

Joan Throckmorton Folger

Joan Thorton Baldridge

Paula Titiev Steuer-Davis

Gail Voelker Barrnett

Phyllis Walsh Crocker

Anna M. Washburn

Barbara Welt Alessandro

Mary Weaver Wilson

Liz WInship Periale

Gwendolyn Weirnick Herzig

Elizabeth White Saunders

Nancy Whittum Steen

Joan Williams Stern

Janice Arline Wilson

Betsy Winters Horton

Helene Yeager Peters

Loraine Zellan Greenspan

June 5, 2004

November 30, 2011

October 22, 2017

September 9, 2009

January 22, 2013

October 26, 2007

June 26, 2009

October 27, 2005

November 8, 2011

December 27, 2016

June 30, 2017

February 21, 2006

July 26, 1954

July 12, 2017

February 21, 2010

March 31, 2010

December 20, 2004

February 12, 2012

November 27, 2006

December 24, 2008

January 11, 2008

October 10, 2017

May 29, 2012

March 14, 2015

May,18, 1999

June 2, 2017

April 25, 2018

September 16,1991

May 26, 2013

April 25,1996

March 1986

March 2005

March 21,1999

January 24, 1990

June 6, 2018

December 11,1991

October 11, 2004

March 13, 2016

June 1, 2004

December 16, 2008

February 21, 2015

October 21, 2016

June 20, 2003

December 30, 2013

January 13, 2000

June 4, 2014

November 25, 2016

July 1, 2014

August 16, 2007

June 27, 2016

May 16, 2017

January 22, 2018

September 12, 1976

May 25, 1981

December 28, 2013

September 8, 2017

October 21, 2015

June 5, 2017

May 11, 1990

February 23, 2014

January 29, 2017

September 2, 2010

July 9, 2005

June 30, 2010

September 10, 2010

November 26, 2017

May 25, 1982

November 1. 2009

September 6, 1982

March 5, 2006

October 13, 2004

January 29, 2017

April 15, 2017

December 22, 2017

December 8, 2017

November 14, 2011

March 8, 2017

March 2001

March 30, 2008

September 12, 2015

October 8, 2013

January 23, 1998

December 30, 1993

February 5, 2011

May 1, 2016

December 6, 2005

May 26, 2014

June 10, 2014

September 8, 1980

February 18, 2013

June 17, 2013

April 28, 1978

December 8, 1994

April 6, 2014

November 20, 1989

May 31, 2016

July 26 1990

February 28, 2014

March 6, 1994

 May 22, 1986

April 24, 2013

March 7, 2016

December 22, 2000

July 19, 2016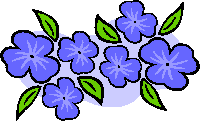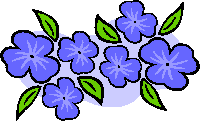 Jane-Ellen Estey Peters of Stamford, CT and Vineyard Haven, MA passed away after a short illness on June 2, 2017. She was the beloved mother of Dana-Jane Arifi and Kirsten B. Peters of New York City and Jeffrey F. Peters of Weston, MA. She is survived by her three children, her daughter-in-law Cristina Sage Peters, Mount Holyoke class of 1989, and her three grandchildren, Alexander C. Arifi, Sarah S. and Bradford E. Peters. Jane-Ellen was born in Norwood, MA and lived in Fairfield County, CT for almost sixty years. There, she raised her family and was an active member of the community through work with the Junior League and the American Cancer Society among other organizations. 

She also served on the Board of The Hartman Theater in Stamford, CT and on the National Board of America the Beautiful. Her sense of timeless and understated elegance was expressed through her work as an interior designer and her antiques and home furnishing retail businesses in Greenwich, CT and more recently in Vineyard Haven, MA. Her style and her knowledge were admired by clients and colleagues alike.

Jane-Ellen Estey Peters

June 2, 2017

Chosen as a Seven College Scholar in 1951, Joan McGuire Mellard Voigt was an outstanding MHC student, winning the Barbara Dunkin Writing Prize and the Sara Williston Scholar Award in '53; becoming a Mary Lyon Scholar and elected to Phi Beta Kappa in '55. She went on to receive a MA from Trinity University and also attended St. Andrews University in Scotland. After a career in secondary education as a teacher and administrator at Saint Mary's Hall, she served as educational consultant to the State Comptroller and as English professor at UTSA and Our Lady of the Lake University, retiring in 2000. She served on the San Antonio Public Library Board of Trustees [Chairman, 1987-89], San Antonio Public Library Foundation, Bexar County Historical Commission, SanAntonio Commission on Literacy, Phi Beta Kappa Association of SanAntonio, Junior League, Battle of Flowers Association, Gemini Ink, 

and The Texas Commission on the Arts, and other civic and cultural organizations in San Antonio. She was a published poet in journals such as English Journal, Borderlands, and Pax. 

Joan was preceded in death by her parents; her first husband, Robert Thomas Mellard; son, Joseph Carmichael Mellard; and her second husband, Gaines Voigt. Joan is survived by her son, Travis K. Mellard and wife Juli, and their son, Tucker (Austin); step-son, Eric W. Voigt and wife Jennifer(Austin); step-daughter, Alexandra L. Kruse (New York); andstep-grandson, David L. Kruse and wife Jessica (New York), as well as longtime family friend, Virginia Guerrero. Joan was born October 27, 1933 to J. Douglas and Ruth K. McGuire.

Joan McGuire Mellard Voigt

June 5, 2017

Elizabeth Jean Butler "Liz" Bailey

June 30, 2017

Elizabeth Butler Bailey, of Augusta, Maine, passed away on June 30, 2017. Liz was a proud member of Mount Holyoke College, class of 1955. Throughout her life, she devoted time and energy to her family, church and community. Her passion was knitting and she produced many beautiful gifts of clothing for her family and friends. Liz also had a successful career for over 30 years as a Tupperware Manager and Distributor. 

As a hospice volunteer, she worked with the Grieving Children's Program. She was a member of the South Parish Congregational Church, where she served as a Deacon and an Acolyte Trainer.

Liz especially loved time spent with her husband, Donald Bailey, her four children, eleven grandchildren and great grandchildren. Liz was known for her gentle manner and sense of inclusiveness. She will be missed by all who knew her.

In lieu of flowers, donations can be made to The Maine Parkinson Society or the Hospice Volunteers of Kennebec Valley.

Ann Clark Wolff

July 12, 2017

Our classmate Ann Clark Wolff of Rockport, MA passed away on July 12, 2017. Ann was beloved wife of the late Eugene Wolff and loving mother of four, well-educated daughters – Ellen M. Wolff (Kevin King), Mary Anne Wolff Gardner (Ed Gardner), Susan C. Wolff (Brian Berube), and Jane R. Wolff. She also leaves six grandchildren and dear friend Clayton Page.

Before coming to MHC Ann had lived in the Boston area. I was always impressed by her major, Economics. What was more impressive was she even did an independent study in it. After graduation there were several moves (N.J., N.Y., MA), working in banking and real estate, and motherhood. Besides spending time with family, Ann enjoyed bridge, book groups, swimming, gardening, traveling and had rescued several greyhounds.

We continued our friendship after school by visiting occasionally, phoning frequently and sharing lunch at the State Line Diner when Ann visited her friends from Suffern where the family had lived and she had served two terms as school board president. I loved and will miss her relaxed manner, dimples, infectious laugh and practical common sense

Ada (Ball) Liggett

Barbara Muercke Allen

November 26, 2017

You can all read the official obituary about Barbara Muehrcke Allen on our Scribe page, and she was a wonder in all that she accomplished, but I couldn't let this opportunity go by without commenting on a wonderful performance she gave us all at one of our earlier reunions…perhaps the 35th.

How many of you remember Barb getting up that Saturday night and telling us all about how she won the first runner up to the State of Washington's Granny Apple Queen? I've never forgotten it and I actually videotaped it at the time and gave it to her. Apparently her kids entered her in the competition without her knowledge, and so therefore, when she won the Eastern Granny Apple award it was a complete surprise. Nowadays one would say stop calling me and hang up the phone, but back then we were much more polite and not being scammed right and left. 

Winning this first award required that she come to Washington (the state) to learn all about Granny Apples and how a Prize winning Granny Apple Queen should conduct herself. This she did, and became an expert at "the royal wave",  which was required the entire time she was on the float in the big Granny Apple Parade, (a big deal in Washington)! At that point, as she demonstrated this, we were literally rolling on the floor.

Whenever I think of Barb I think of her wonderful, funny personality and that night that she taught us all The Royal Wave. 

--Joan Ripley

.

​Constance Toulouse-Lautrec Dumoncel died 10 October 2017. She is predeceased by her husband, Marcel and her daughter, Daphne. Her daughter Valerie lives in Switzerland with her family. With the inspiration of helping her daughter, Daphine, who was handicapped, she reached out to the Moulin Vert - the purpose of this non-profit was three fold: protection of children, assistance of disabled people – both children and adults, and the reception of dependent elderly people. 

I loved visiting with Constance in France and we would have wonderfully fun times together. She will be missed.

Mimi Mallace Freeman

Constance Toulouse-Lautrec Dumoncel

October 10, 2017

Paula---A dear friend for 69 years!

We first became friends at Newton High School, Newton, Massachusetts, when we were beginning to look at collages. 

Paula came to our summer home in Rockport, MA, quite often during our teen years and into our twenties. In 1957, we had a trip to Scandinavia planned, but Ken Perry changed that, so I asked Paula to be my maid of honor. In that role, she had a lovely surprise bridal shower for me and she did all the things a close friend was expected to do. She even suggested to Ken that he give me a charm bracelet for my wedding gift. This bracelet tells the real story of my 61 years with Ken, as he has bought me charms from our trips all over the world. A treasure. Thank you, Paula.

After Paula's moved to California, our friendship never waned. She visited us in Rockport every year, and I visited her fairly often in California. We exchanged Christmas and birthday gifts, weekly letters, and book ideas. I miss these interchanges of thoughts, and the shopping for the "Crazies" at Christmas. 



Garie Perry





May, 2018
Paula Titiev Steuer-Davis

March 3, 2018

In September of 1951 our beautiful campus became much brighter with the addition of Miss Jane Fauver from Elyria, Ohio. Janie with her sparkling warmth and musical talent brought aspects to our student life in the dorm, the classroom and the class of 1955.

Miss Ruth Douglas depended on her—at the beginning of an audition a look at Janie would bring the opening note required. Janie had perfect pitch.

Janie's personality and capabilities place her as the first president of our the class—a role she thoroughly enjoyed. She brought Johann Sabastian Bach into our lives and enhanced our appreciation of his great music. Janie had a lovely clear soprano voice and she played the organ as well as the piano. With her infectious laugh and giggle she brought humor to many situations surrounding our freshman year at MHC.

Although she was saddled by an inherited debilitating illness it never broke her spirit. Her courage was impressive and even under the circumstances she attended our 60th reunion and was her same joyous self.

Absolutely everyone loved Janie and no one ever had a bad word to say about her. She was a joy to be around and loved by all. We will all miss her.

--Nancy Stratford Zambelli

Jane Fauver Montgomnery

April 25, 2018

Jean Gordon Thompkins

June 6, 2018

I feel fortunate that Jeanie was assigned as my roommate freshman year. We became good friends and remained together as sophomores. We also worked together at the Marine Biological Laboratory in Woods Hole, MA, during the intervening summer.

Jeanie left Mount Holyoke after our junior year to get married. I was in her wedding. The new bride and groom lived in the Philadelphia area, so she pursued her education at Bryn Mawr, from which she graduated. She later received a master's degree in English from Mount Holyoke. She was a great lover of poetry, and wrote many original poems, as well as articles for the newspaper.

We saw each other fairly often when I lived in Chappaqua, NY, and she lived in the Philadelphia area. I even borrowed some of her maternity clothes! Then geography separated us, as we each moved with our families. (She eventually had six children, whom she raised in the Albany area and Lake George.) But we always kept in touch and got together when we could in places like Cocoa Beach, FL, where she lived for a while, and more recently, in Savannah, GA, where I live in the winter.

Jeanie was devoted to her family. She was a champion of women's rights and committed to lifelong learning. She will be missed!

--Dee Barstow