In Memoriam

This memorial page is dedicated to all our deceased classmates listed 

alphabetically by maiden name  

Barbara Allen Harring

Marjorie Ahlberg Henry

Fleda Asbury Dean

Ginny Barbour Shope

Jane Beebe Turner

Doris Berger Berkstresser

Alice Blomquist Crotty

Valerie Bloomstein Sickle

Eleanor Bookstein Gorodetzer

Margaret Broughton Tenney

Liz Butler Bailey

Anne Buttrick Irwin

Bette Marie Christ

Ann Clark Wolff

Ann Cole Berquist

Anne Bush Lemp

Kathryn Coram Gagnon

Carol Costello Leary

Margaret Cranston Parsons

Susan Danielson Wood

Connie DeMuzio Kehoe

Denny Edgar Gordon

Thelma Englander Goldberg

Frances Eskridge Guttmacher

Jane Estey Peters

Deborah Fenbert Weiss

Anna Fogelberg Verret

Nancy A. Finck

Sandra Fitch Stakeley

Judith Fuld Miller

Janet Galley Peckham

Anne Goodrich Raynor

Barbara Grave Storms

Margaret Hale Kunhardt

Heather Hamilton Thwarp

Cynthia Hannah Jones

Pat Hassick Bolton

Jean Hopkins Sargent

Elizabeth Humphries Richardson

Naomi Isquith Moessinger

Helen Jacobs Altman

Margot Johnson Grubb

Mary Louise Johnson Pinkham

Phyllis Kenney Gaffney

Pamela Kenworthy Harer

Barbara Klickstein Rubenberg

Janice A. Krusen

Linka Kruysman Lee

Beverly Lindholm Kelsey

Florence Lockhart Nimick

Sally Manly John

Bebe McClure Anderson

Ann McGregor Graaskamp

Joan McGuire Voight

Barbara McReynolds Dubee

Liliane Mejean Morrison

Nancy Merrell Swertfager

Catherine Miner Murphy

Sally Morton Duncombe

Joan Morrison Mason

Myra Mullins Baker

Barbara Muehrcke Allen

Anne Orvis Lucas

Mary Jane Parker Young

Evangeline Papantones Callahan

Polly Paradise Russell

Virginia Perkins Fraser

Cynthia Pinney Hammar

Marion Phear Strandberg

Betsey Pratt Marlowe

Ann Prosswimmer Pratt

Barbara Raye Lockert

Jeanne Romieux Uhlich

Lois Schmidt Shield

Barbara Seelig

Eda Small Mayer


Mary Sommer Seasword

Elizabeth Spafard DeGraw

Virginia Starr Pope

Ellen Steiner

Carol Stover Murphy

Catherine Suarez Szap

Joan Throckmorton Folger

Joan Thorton Baldridge

Gail Voelker Barrnett

Phyllis Walsh Crocker

Anna M. Washburn

Barbara Welt Alessandro

Mary Weaver Wilson

Liz WInship Periale

Gwendolyn Weirnick Herzig

Elizabeth White Saunders

Nancy Whittum Steen

Joan Williams Stern

Janice Arline Wilson

Betsy Winters Horton

Helene Yeager Peters

June 5, 2004

November 30, 2011

October 22, 2017

September 9, 2009

January 22, 2013

October 26, 2007

June 26, 2009

October 27, 2005

November 8, 2011

December 27, 2016

June 30, 2017

February 21, 2006

July 26, 1954

July 12, 2017

February 21, 2010

March 31, 2010

December 20, 2004

February 12, 2012

November 27, 2006

December 24, 2008

January 11, 2008

May 29, 2012

March 14, 2015

May,18, 1999

June 2, 2017

September 16,1991

May 26, 2013

April 25,1996

March 1986

March 2005

March 21,1999

January 24, 1990

December 11,1991

October 11, 2004

March 13, 2016

June 1, 2004

December 16, 2008

February 21, 2015

October 21, 2016

June 20, 2003

December 30, 2013

January 13, 2000

June 4, 2014

November 25, 2016

July 1, 2014

August 16, 2007

June 27, 2016

May 16, 2017

September 12, 1976

May 25, 1981

December 28, 2013

September 8, 2017

October 21, 2015

June 5, 2017

May 11, 1990

February 23, 2014

January 29, 2017

September 2, 2010

July 9, 2005

June 30, 2010

September 10, 2010

November 26, 2017

May 25, 1982

November 1. 2009

September 6, 1982

March 5, 2006

October 13, 2004

January 29, 2017

April 15, 2017

November 14, 2011

March 8, 2017

March 2001

March 30, 2008

September 12, 2015

October 8, 2013

January 23, 1998

December 30, 1993

February 5, 2011

May 1, 2016

December 6, 2005

May 26, 2014

June 10, 2014

September 8, 1980

February 18, 2013

June 17, 2013

April 28, 1978

December 8, 1994

April 6, 2014

November 20, 1989

May 31, 2016

July 26 1990

February 28, 2014

March 6, 1994

 May 22, 1986

April 24, 2013

March 7, 2016

December 22, 2000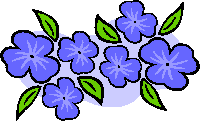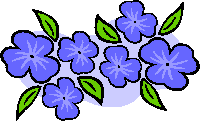 ​Phyllis Kenney Gaffney died in Sarasota, Fla., with Steve at her side. They had celebrated 60 years of marriage last March, having been "sweethearts" since second grade.

When Steve was appointed probate judge,Phyllis studied to become a probate paralegal and served with him for 28 years.  

Phyllis loved returning to college to visit with classmates and attending alumnae meetings of the Southwest Florida Mt. Holyoke College Club. For many years 

Phyllis was a docent at the Hill-Stead Museum in Farmington, Ct. She leaves three daughters, Allison, Cindy and Heather, 4 grandchildren and 3 great grands.

Donations can be made to Phyllis' s favorite charity, The ARC of the Farmington Valley, 225 Commerce Drive, Canton, Ct., 06019.

Phyllis Kenney Gaffney

November 25, 2016

Margaret Shannon Broughton Tenney

Dec. 27, 2016


    This past December, in Birmingham, AL, Nancy N. Colyar, Library Director, Birmingham Southern College (BSC), came to David R. Baker's condo to pick up a donation of Faulkner books once owned by his late wife Dr. Myra Mullins Baker, MHC '55. When Nancy said that she was from Charleston and had attended Ashley Hall, the connection that she had been a student of Margaret Tenney was instantly made. Sitting on the floor while putting the Faulkners into boxes, we telephoned Margaret at her rehab facility in Mount Pleasant, S.C.

    Margaret was cheerful and laughed in amusement as Nancy reminded her that she had been a tough yet compassionate teacher of history at Ashley Hall and that she had really learned a lot from her. It was with great sadness that during this past week Nancy informed us of Margaret's passing, and wrote, "I still think of her standing in front of a map hung from the wall, holding a book, and making history come alive! I have heard from other alums that she is the reason they majored in history in college or have always loved history."

    The daughter of Thomas Robert Shannon Broughton and Annie Leigh Camm Hobson Broughton, the much revered admissions director of Bryn Mawr College, Margaret was a graduate of The Baldwin School (1951) and Mount Holyoke College (1955). (She had one brother, Thomas Alan Broughton, who passed away before her.) Nancy recalls that Margaret taught history and was advisor for the Swan Club (of synchronized swimming) at Ashley Hall in Charleston right out of MHC. She met and married Thomas Asa Tenney, the son of the school's headmistress.  
    Margaret and Tom moved to the New York-New Jersey area where Margaret taught at The Chapin School in New York (1957-1959) and served as Lower School Librarian at Moorestown (check?) Friends School (1966-1970) in NJ.  

 The couple had three sons: Asa Robert, Charles Reid, and William Shannon. The family returned to Charleston where they settled into a three-storied white clapboard home on 16 Colonial Street within strolling distance of historic downtown. Margaret returned to Ashley Hall and Tom pursued scholarly work at The College of Charleston and at The Citadel and published The Mark Twain Journel. Twain, was a favorite interest of his. They belonged to St. Michael's Episcopal Church, the first church in Charleston, where Margaret sang in the choir. The family cherished its summers in Keene Valley, NY, in the Adirondacks. During her last year, Margaret spoke of longing to return there for the summer as well as to take a Mississippi River Boat Cruise, something David and I had thought about doing with her.

MHC classmates who visited the Tenneys will always recall the great hospitality with which they were received, from an invitation to join in the Tenney's anniversary celebration with champagne and dinner at the balconied 82 Queen Street restaurant to Margaret's spending a day in her own kitchen planking and cooking a shad roe dinner with homemade cherry pie for dessert. Then there was a visit to the four-storied Charleston antique shop of friends of the Tenneys for a glass of wine, with a private tour of the rare acquisitions.

    Over the past several years while David R. Baker, my husband, and I visited my brother in nearby Mt. Pleasant, we always spent time with Margaret. Then Margaret and I spent time alone in the living room of her home, talking about our lives before, during and after Mount Holyoke. I reminded her that when her mother had interviewed me for Bryn Mawr and I told her I was also considering Mount Holyoke, her mother remarked, "Oh, my daughter has decided to go there." And so I also chose to do so. As we exchanged random, relevant thoughts, Margaret wondered what would become of the generations of family authored books that were stacked up beside the packed bookcases, the portraits of her female ancestors on the dining room walls, and the Americana sideboard and drop leaf table that her favorite cat hopped about. And her cat… she worried about who would take care of her cat.

     When we last saw each other in March of 2016, I asked her what she wanted me to relay to Wink for the class website. "Tell the class whatever you like," she said. "I have had a great life – too short, of course…. But the most important advice I ever received after Tom died in 2012 was from a recently widowed friend of mine who told me to reconnect with friends I had known before I was married, because that was when I was most myself."

     In addition to her three sons and other relatives, Margaret is survived by her grandson, Guillermo Reid Tenney. Cards can be sent to Charles Reid Tenney at 16 Colonial Street, Charleston, SC 29401. Donations may be made in her memory to general scholarship funds at Ashley Hall, 172 Rutledge Avenue, Charleston, SC 29403.

My mother always had fond memories of her time at Mount Holyoke, and was pleased to keep up with her friends, and to help out. Although she did not have a daughter to succeed her there, she did talk me into taking a look at Amherst College, where I ended up attending, graduating in the class of 1982. So, among my many memories of my own college years, I recall some enjoyable times visiting the Mount Holyoke campus, and meeting some of the students. She was always so pleased to hear from friends, and to stay involved with MHC. Even during her final illness, every contact, every call, and every card helped to sustain her and brighten her days.

Sincerely,

Charles Tenney

On March 8th Ann Prosswimmer Pratt passed away after a valiant struggle with Alzheimer's Disease. She is survived by her husband Robert, her two daughters, Cynthia and Carrie and also by her sister Nancy Prosswimmer Conroy '59, her brother R. Alan Prosswimmer, grandchildren Kwena and Tumi, and niece Alicia Conroy '85.  

Ann attended the Ashley Hall School in Charleston, SC before coming to MHC where she majored in Zoology and Art History. She was a member of the water ballet team and fencing club. Later Ann studied occupational therapy at Northeatern University.

Ann and Bob started their married life in Providence, RI and lived for extended periods in Ann Arbor, MI, Greenwich, CT, Louisville, KY, Simsbury, CT and Rye, NY before they settled in Essex, CT. In each location, Ann was an active supporter of the arts, including The Louisville School of Art and the Lyme Academy College of Fine Arts. Always generous with her time, she volunteered at a number of organizations, including the McLean Home in Simsbury and for several years at the "30th Twig" at the former United Hospital in Port Chester, NY.

A giving and generous spirit, Ann's greatest happiness was supporting and serving others. Her passion for life was expressed in a playful sense of humer, a deep appreciation of art and literature, a love of travel and a good glass of wine. Ann's husband and family were the center of her life. She raised two adventurous daughters whose lives led them overseas. She doted on her grandchildren. For her extended family, she hosted holiday dinners, graduation parties, wedding showers as well as benefits and dinner parties, all with a seemingly effortless grace and ease. An enthusiastic traveler, she relished sailing excursions with friends and exploring diverse countries and cultures. Her joy for life was contagious and she planted seeds of love wherever she went. 

Ann Prosswimmer Pratt

March 8, 2017

CYNTHIA PINNEY HAMMAR

Feb 6, 2017

Cynthia was one of the most upbeat, positive people I have ever met. Her vibrant personality and spiritual energy made her a delight to be with. We lived together for two years at Mount Holyoke; she was my matron of honor at my wedding, as I was for her at her marriage to Allen Hammar two years before.  

Cynthia grew up in Hartford, part of a family of devout Christian Scientists. Her mother was a Christian Science practitioner and Cynthia became one as well. Her church and her practice were vitally important to her and she was a mainstay of her congregation in Florida. While she believed firmly in the power of prayer, as do I, she had a down-to-earth attitude towards using doctors if necessary.

She was always fun to be with, enjoyed her time at Mount Holyoke and the dating scene at Amherst. Her faith prohibited using alcohol and she showed all of us that beer and mixed drinks are not necessary for enjoyment of any occasion.

Cynthia and Allen met through the Christian Science church in Hartford. They lived there for a few years and then were asked to move to Florida by his company, where he was an engineer and later involved in engineering sales.  

Their children, Gifford and Juli and, later, her grandchildren, were important to Cynthia. When her son and daughter-in-law decided to take a year off and sail around the world, their daughter came to live with Cynthia, a fun experience for both the college-age young woman and her grandmother. Cynthia flew out to New Zealand with another granddaughter to meet her son and daughter-in-law on their trip and thoroughly enjoyed that experience, inspiring us to go on our own trip to New Zealand years later.

I will miss her wonderful attitude towards life and especially her smile which always greeted me no matter how long or short a time we had been apart.

Juli Shea Towell

I met Marion our freshman year in Pearsons. We became good friends and I was a bridesmaid in her wedding. We enjoyed traveling together to reunions many times. I remember that she worked for Mercedes-Benz and lived in Northern New Jersey at one time. Family was very important to Marion and she leaves a son Mark and a daughter Linda and two grandchildren, Mary and Ben. When Marion moved to Maryland I visited her and she joined my women's group when we came for work projects. Marion had a great sense of humor and enjoyed being with people. We will all miss her. 

Daughter Linda may be reached at Linda Morrison 224 Walgrove Road, Reisterstown, MD 21136.

--Joan Stauffer Sowers

Marion Phear Strandberg

April 15, 2017

Marion Phear Strandberg died on April 15th. The daughter of Frank and Doris Phear, Marion was born on November 13, 1933 in Syracuse, NY. She is survived by her daughter, Linda Morrison and her husband Don of Reisterstown, MD, a son, Mark Strandberg of Encinitas, CA; grandchildren, Mary and Ben Morrison; a sister, Elizabeth Mc Millan of NY and a brother, Bob Phear of Cape Cod, MA. Marion was secretary to the head of the tax department of Mercedes Benz in Montvale, NJ for 20 years. She enjoyed singing, knitting, reading and Civil War History.

Jane-Ellen Estey Peters of Stamford, CT and Vineyard Haven, MA passed away after a short illness on June 2, 2017. She was the beloved mother of Dana-Jane Arifi and Kirsten B. Peters of New York City and Jeffrey F. Peters of Weston, MA. She is survived by her three children, her daughter-in-law Cristina Sage Peters, Mount Holyoke class of 1989, and her three grandchildren, Alexander C. Arifi, Sarah S. and Bradford E. Peters. Jane-Ellen was born in Norwood, MA and lived in Fairfield County, CT for almost sixty years. There, she raised her family and was an active member of the community through work with the Junior League and the American Cancer Society among other organizations. 

She also served on the Board of The Hartman Theater in Stamford, CT and on the National Board of America the Beautiful. Her sense of timeless and understated elegance was expressed through her work as an interior designer and her antiques and home furnishing retail businesses in Greenwich, CT and more recently in Vineyard Haven, MA. Her style and her knowledge were admired by clients and colleagues alike.

Jane-Ellen Estey Peters

June 2, 2017

Chosen as a Seven College Scholar in 1951, Joan McGuire Mellard Voigt was an outstanding MHC student, winning the Barbara Dunkin Writing Prize and the Sara Williston Scholar Award in '53; becoming a Mary Lyon Scholar and elected to Phi Beta Kappa in '55. She went on to receive a MA from Trinity University and also attended St. Andrews University in Scotland. After a career in secondary education as a teacher and administrator at Saint Mary's Hall, she served as educational consultant to the State Comptroller and as English professor at UTSA and Our Lady of the Lake University, retiring in 2000. She served on the San Antonio Public Library Board of Trustees [Chairman, 1987-89], San Antonio Public Library Foundation, Bexar County Historical Commission, SanAntonio Commission on Literacy, Phi Beta Kappa Association of SanAntonio, Junior League, Battle of Flowers Association, Gemini Ink, 

and The Texas Commission on the Arts, and other civic and cultural organizations in San Antonio. She was a published poet in journals such as English Journal, Borderlands, and Pax. 

Joan was preceded in death by her parents; her first husband, Robert Thomas Mellard; son, Joseph Carmichael Mellard; and her second husband, Gaines Voigt. Joan is survived by her son, Travis K. Mellard and wife Juli, and their son, Tucker (Austin); step-son, Eric W. Voigt and wife Jennifer(Austin); step-daughter, Alexandra L. Kruse (New York); andstep-grandson, David L. Kruse and wife Jessica (New York), as well as longtime family friend, Virginia Guerrero. Joan was born October 27, 1933 to J. Douglas and Ruth K. McGuire.

Joan McGuire Mellard Voigt

June 5, 2017

Elizabeth Jean Butler "Liz" Bailey

June 30, 2017

Elizabeth Butler Bailey, of Augusta, Maine, passed away on June 30, 2017. Liz was a proud member of Mount Holyoke College, class of 1955. Throughout her life, she devoted time and energy to her family, church and community. Her passion was knitting and she produced many beautiful gifts of clothing for her family and friends. Liz also had a successful career for over 30 years as a Tupperware Manager and Distributor. 

As a hospice volunteer, she worked with the Grieving Children's Program. She was a member of the South Parish Congregational Church, where she served as a Deacon and an Acolyte Trainer.

Liz especially loved time spent with her husband, Donald Bailey, her four children, eleven grandchildren and great grandchildren. Liz was known for her gentle manner and sense of inclusiveness. She will be missed by all who knew her.

In lieu of flowers, donations can be made to The Maine Parkinson Society or the Hospice Volunteers of Kennebec Valley.

Ann Clark Wolff

July 12,2017

Our classmate Ann Clark Wolff of Rockport, MA passed away on July 12, 2017. Ann was beloved wife of the late Eugene Wolff and loving mother of four, well-educated daughters – Ellen M. Wolff (Kevin King), Mary Anne Wolff Gardner (Ed Gardner), Susan C. Wolff (Brian Berube), and Jane R. Wolff. She also leaves six grandchildren and dear friend Clayton Page.

Before coming to MHC Ann had lived in the Boston area. I was always impressed by her major, Economics. What was more impressive was she even did an independent study in it. After graduation there were several moves (N.J., N.Y., MA), working in banking and real estate, and motherhood. Besides spending time with family, Ann enjoyed bridge, book groups, swimming, gardening, traveling and had rescued several greyhounds.

We continued our friendship after school by visiting occasionally, phoning frequently and sharing lunch at the State Line Diner when Ann visited her friends from Suffern where the family had lived and she had served two terms as school board president. I loved and will miss her relaxed manner, dimples, infectious laugh and practical common sense

Ada (Ball) Liggett