This page was last updated on: March 12, 2018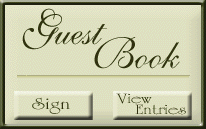 IT'S EASY!

Click on "Sign" to post a note

Click "View Entries" to read 

other messages

After viewing or signing, click "return"

 to get back to the home page

Mount Holyoke College

Class of 1955

   Sign into our Guest Book and let us know what's 

happening in your life today!

Remember it's not about accomplishments

...it's just about staying connected.

Also...click on any of the linked pages below to see 

what's happening elsewhere on the site. 

Suggestions?         Ideas?          Comments? 

A REQUEST FROM YOUR WEB MISTRESSES!

 Please, please, if you change your email address, let us know!

Email Gay at 

with your new address.

As good as a phone call...

FLICKR-- A HOT NEW 

LINK FOR OUR WEBSITE!

Click on the keyboard 

to read our

Scribe's unabridged 

column for 

the  Spring 2018 Quarterly

and other recent class notes

  An Uncommon Women's Page

Here you'll find articles, tips, etc. 

related to women and women's issues

READ ALL ABOUT IT

"If Only Quoting Women were enough."

Click on the figures above

 to get there.

For More​

​Our Clown has all the 

inside information!

​Give Him a Click

Get the latest 

campus"Newsy"news

 by clicking 

on the papers

We have a new book 

for your

Winter  reading ...

Click on the pile of books to go there.



Click on the palette to go there.

Here's your chance to share your talents with your classmates. We expect to have new material each month because '55 is full of clever women. Please contact Gay or Wink at

 or…you can even phone them to see how you can participate. We expect this will be a popular page so don't be shy…be creative! 


Check out the Class of 1955's new

UNCOMMON WOMAN AWARD

Click on the sphnix to see some

exciting news!

We have 5 new Uncommon Women!

Class of 1955  Honoraries

Our latest addition is none other than the vivacious and popular Dean of the Faculty, Sonya Stephens - 

Read all about her by clicking on the Sphinx.

Edwina Cruise who spoke to us at our 35th reunion was the first post-grad honorary. Read her new entry on the Honorary Page...it is so funny!

After our 50th we welcomed Eleanor Townsley who inspired us all with her immense help at our Seminar Day.

No reunion was ever complete without listening to Vinnie Farraro. We are delighted to claim him as one of our own.



Click on the Sphinx to read messages from our honoraries




Click on the Lilies to go to the Memorial Page

Here is a direct link to one of Gail Collins' recent articles 

 We sadly report the deaths of:

Jean Piser Zuver

December 22, 2017

Constance de Toulouse

Lautrec Dumoncel

October 2017

Dorothy Lefkowitz Litwin

January 22, 2018

Nancy Powers Taylor

December 8, 2017

Paula Titiev Davis

March 3, 2018


HERE WE ARE AT OUR 60TH 

A great time was had by all!!



In Case You Missed This ....

We have added a new page which will have interesting and relevant articles that you won't want to miss.  We will alert you in our blasts when there is a new one added. 

Click on A New Page below for the

 latest ones. 

THE SMARTPHONE ERA POLITICS


Ask the Class

Another new page!!  We are calling it 

"The Resource Page"

With our 80-odd years of experience we are  

fountains of knowledge waiting to be tapped.

We have set up a Guest Book on the Resource Page for people to ask advice or to leave interesting tid-bits of knowledge. It's a two way street, 

so join in and ask your questions, 

large or small, serious or silly, such as:

 tips on dealing with dementia, moving, retirement communities, travel, who lives near me, etc. 

And/or share your wisdom and experience.

Click on the puzzled lady on the left 

to go to the new page.


Click on our picture to see much more about it

and some more new pictures!



Click on the URL below for a fun listen we call all relate to!


Want to know what's happening 

back on campus?

For the latest from South Hadley 

click on the photo and be in the know.

​The little arrow at the left hand top of your screen (pointing backwards) will take you back to wherever you were on your last screen. It is not necessary to find the "back to homepage" button each time.


As you all know our class has elected special faculty who we feel have been especially close to our

 class over the years.

SONYA STEPHENS

ACTING PRESIDENT

CLASS HONORARY

We have created a new page for Sonya

  Click on her photo to keep up with her latest communications


Remember Gracious Dining?


At the Harvard Club

(NYC Mini)

2016 & 2017

We all know that our 1955 Honorary Vinnie Ferraro is our most popular lecturer when we go back for our "Back to School" mini every fall. Here's the exciting news. He writes a blog. A what you say? A Blog called World Politics. What it means is that we can access that blog anytime just by signing up to receive it over our email. Then you can read it, save it, delete it, whatever, but you"ll be connected to Vinnie's thinking and teaching of World Politics from your iphone or computer whenever you want.

To sign up for his blog go onto google and type in vferraro1971 and the form to sign up will become available. 

Happy Politics!


Can you relate 

to these???


Back when we were planning our 50th reunion (can we remember back that far?) we asked everyone to please send us their memories of Mount Holyoke. Back then everyone cooperated and actually did it. Not all of them could go into our presentation or our book but now on our website we have unlimited space so we thought we should share some more of these 

wonderful memories.

Our latest memory comes from

 Deb  Hazzard Nash, about her 

college experience.

Others are from Gay Hartman

 about her freshman year 

 and two more from Phyllis Gaffney 

and Pat O'Keeffe.

 We hope that these entries will

 inspire you all to think of some of your memories to share with our class. 

We are ready and waiting for more 

so send them to either 

Gay or Wink.



OCTOBER 2017 WAS A BIG MONTH!

FROM MONDAY OCT.2ND TO WEDNESDAY OCT.4TH  

WE GATHERED FOR OUR ANNUAL

BACK TO SCHOOL MINI

&

(GUESS WHAT?) 

Mountain Day!

THEN ON WEDNESDAY OCTOBER 25TH WE MET AT THE HARVARD CLUB IN NYC 

FOR LUNCHEON 



Click the gavel to read our president's 2017 

Class Letter



Click on the leaf and read all about it plus pictures galore!


"Be careful what you wish for"

&

A few more cartoons!

They haven't changed one bit!

Lois Gaeta Baker, Mary Lou Judd Carpenter, Ada Ball Liggitt, Wink, Mary Saunders, the curator of the Harvard Collection,

 and David Baker



ONE NEW ARTICLE THIS MONTH

This month we were allowed to include 3 obituaries in the class notes. 

Previously only notifications were allowed. We apologize to the friends and family of those who we only were allowed to mention.

Re the hard copy Class Letter: Please know that I was never sent the proof copy before the mailing or I would have made sure they used the correct letterhead and used a font we all could have read as well as mailed it in a timely fashion!

Mea Culpa, Wink

BOARD OF TRUSTEES' 

​LETTER REGARDING

THE NEW PRESIDENT OF MOUNT HOLYOKE COLLEGE

BABY IT'S COLD 

OUTSIDE!

STILL...!

​No adverse effects on the nose, throat and sinuses of the group from smoking 

Chesterfield.

REALLY?

How about the 

LUNGS?

Time flies when you're having fun and it has been 2 years since our honorary classmate,

Sonja Stephens, was appointed Acting President. What happens now? Read all about

it in the Trustee's letter and let's keep our fingers crossed that Sonja can drop the "Acting."



NOW A NOR'EASTERNER! ENOUGH ALREADY!