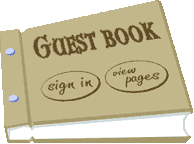 We need to hear from you about your new favorite books.  What is your book club reading this month?  Please use the guest book above.

     Click here  for the Indie Bestseller List.  This is based on 
reporting from many hundreds of independent 

bookstores across the United States.

PLEASE NOTE: This page is getting very long but please continue to scroll down all the way to see some books that you may have missed.  The link back to the Home Page is at the bottom, and here as well,  if you don't want to scroll all the way.  Enjoy!


Maya's Notebook

by Isabel Allende

Below are our past book recommendations and because the page is getting very long, we have deleted their descriptions.  You can find information about them on the internet.

The Lowland

by Jhumpa Lahiri

This is the Story of a Happy Marriage

by Ann Patchett

The Storied Life of A. J. Fikry

by Gabrielle Zevin

The Arsonist

by Sue Miller

And the Dark Sacred Night: A Novel

Excellent Sheep

The Miseducation of the

American Elite

All the Light We Cannot See

by Anthony Doerr

The Nighingale

by Kristen Hannah

In Defense of a Liberal Education

by Fareed Zakaria

From Pulitzer Prize–winning American historian Joseph J. Ellis, the unexpected story of why the thirteen colonies, having just fought off the imposition of a distant centralized governing power, would decide to subordinate themselves anew.

We all know the famous opening phrase of Lincoln's Gettysburg Address: "Four score and seven years ago our fathers brought forth on this Continent a new Nation." The truth is different. In 1776, thirteen American colonies declared themselves independent states that only temporarily joined forces in order to defeat the British. Once victorious, they planned to go their separate ways. The triumph of the American Revolution was neither an ideological nor a political guarantee that the colonies would relinquish their independence and accept the creation of a federal government with power over their autonomy as states.

The Quartet is the story of this second American founding and of the men most responsible—George Washington, Alexander Hamilton, John Jay, and James Madison. These men, with the help of Robert Morris and Gouverneur Morris, shaped the contours of American history by diagnosing the systemic dysfunctions created by the Articles of Confederation, manipulating the political process to force the calling of the Constitutional Convention, conspiring to set the agenda in Philadelphia, orchestrating the debate in the state ratifying conventions, and, finally, drafting the Bill of Rights to assure state compliance with the constitutional settlement.

Ellis has given us a gripping and dramatic portrait of one of the most crucial and misconstrued periods in American history: the years between the end of the Revolution and the formation of the federal government.

The Quartet unmasks a myth, and in its place presents an even more compelling truth—one that lies at the heart of understanding the creation of the United States of America.

Paula McLain, author of the phenomenal bestseller The Paris Wife, now returns with her keenly anticipated new novel, transporting readers to colonial Kenya in the 1920s. Circling the Sun brings to life a fearless and captivating woman—Beryl Markham, a record-setting aviator caught up in a passionate love triangle with safari hunter Denys Finch Hatton and Karen Blixen, who as Isak Dinesen wrote the classic memoir Out of Africa.

Brought to Kenya from England as a child and then abandoned by her mother, Beryl is raised by both her father and the native Kipsigis tribe who share his estate. Her unconventional upbringing transforms Beryl into a bold young woman with a fierce love of all things wild and an inherent understanding of nature's delicate balance. But even the wild child must grow up, and when everything Beryl knows and trusts dissolves, she is catapulted into a string of disastrous relationships.

Beryl forges her own path as a horse trainer, and her uncommon style attracts the eye of the Happy Valley set, a decadent, bohemian community of European expats who also live and love by their own set of rules. But it's the ruggedly charismatic Denys Finch Hatton who ultimately helps Beryl navigate the uncharted territory of her own heart. The intensity of their love reveals Beryl's truest self and her fate: to fly.

Set against the majestic landscape of early-twentieth-century Africa, McLain's powerful tale reveals the extraordinary adventures of a woman before her time, the exhilaration of freedom and its cost, and the tenacity of the human spirit.

Circling The Sun

by Paula McLain

Winner of the recent Pulitizer Prize for fiction

The Quartet

by Joseph Ellis

A wise and entertaining novel about a woman who has lived life on her own terms for seventy-five defiant and determined years, only to find herself suddenly thrust to the center of her family's various catastrophes Meet Florence Gordon: blunt, brilliant, cantankerous and passionate, feminist icon to young women, invisible to almost everyone else. At seventy-five, Florence has earned her right to set down the burdens of family and work and shape her legacy at long last. But just as she is beginning to write her long-deferred memoir, her son Daniel returns to New York from Seattle with his wife and daughter, and they embroil Florence in their dramas, clouding the clarity of her days and threatening her well-defended solitude. And then there is her left foot, which is starting to drag.

With searing wit, sophisticated intelligence, and a tender respect for humanity in all its flaws, Brian Morton introduces a constellation of unforgettable characters. Chief among them, Florence, who can humble the fools surrounding her with one barbed line, but who eventually finds there are realities even she cannot outwit.

Florence Gordon

by Brian Morton

Author, lawyer, and pundit Hirshman (Victory: The Triumphant Gay Revolution) offers a dual biography of the first two women appointed to the SCOTUS: Sandra Day O'Connor and Ruth Bader Ginsburg.

 She explores the two justices' very different personalities and how their experiences as pioneering women in the legal profession informed their approaches to constitutional law.

Of particular interest are Hirshman's descriptions of the respective paths O'Connor and Ginsburg took to reach the Supreme Court. O'Connor, an obscure Arizona appellate judge, mixed extraordinary social skills, fierce self-reliance, and Republican connections to secure her historic nomination. Ginsburg, "the Thurgood Marshall of the women's movement," parlayed her work on a number of pivotal cases regarding the constitutional rights of women into her coveted appointment. 

Hirshman illuminates how Ginsburg and O'Connor navigated the high-stakes internal politics of the Supreme Court, and she takes the unusual step of addressing the influence that Supreme Court law clerks can have on the Court's decision making. 

She also spends quality time discussing the evolution of the constitutional theories that the justices apply when analyzing such flash-point issues as reproductive rights and workplace sexual harassment.

Hirshman's conversational style and deep analysis of several precedent-setting constitutional cases should appeal to both casual and professional readers. 

Sisters in Law: How Sandra Day O'Connor and Ruth Bader Ginsburg Went to the Supreme Court and Changed the World

by Linda Hirshman

My Life on the Road is the moving, funny, and profound story of Gloria's growth and also the growth of a revolutionary movement for equality—and the story of how surprising encounters on the road shaped both. From her first experience of social activism among women in India to her work as a journalist in the 1960s; from the whirlwind of political campaigns to the founding of Ms. magazine; from the historic 1977 National Women's Conference to her travels through Indian Country—a lifetime spent on the road allowed Gloria to listen and connect deeply with people, to understand that context is everything, and to become part of a movement that would change the world.

In prose that is revealing and rich, Gloria reminds us that living in an open, observant, and "on the road" state of mind can make a difference in how we learn, what we do, and how we understand each other.

Lady Byron and Her Daughters

by Julia Markus

My Life on the Road

by Gloria Steinem

.The center of public attention after her tumultuous marriage to Lord Byron, Annabella Milbanke transformed herself from a neglected wife into a figure of incredible resilience and social vision. After she and her infant child were cast out of their home, she was left to navigate the stifling and unsupportive social environment of Regency England. Far from a victim or an obstacle to Byron's work, however, Lady Byron was a rebel against the fashionable snobbery of her class, founding the first Infants School and Co-Operative School in England. 

A poet and talented mathematician, Lady Byron supported the education of her precocious daughter, Ada Lovelace, now recognized and lauded as a pioneer of computer science, and saved from death her "adoptive daughter" Medora Leigh, the child of Lord Byron's incest with his sister. Lady Byron was adored by the younger abolitionist Harriet Beecher Stowe and by many notable friends. Yet her complex relationships with her family, including the sister Byron loved, runs like a live wire through this skillfully told and groundbreaking biography of a remarkable woman who made a life for herself and became a leading light in her century.

The New York Times and #1 internationally bestselling author of Secret Daughter returns with an unforgettable story of love, honor, tradition, and identity.

The first of his family to go to college, Anil Patel, the golden son, leaves his tiny Indian village to begin a medical residency at one of the best hospitals in America. When his father dies, Anil becomes the head of the Patel household and inherits the mantle of arbiter for all of the village's disputes. But he is uncertain that he has the wisdom and courage required to take on the role.

Back home in India, Anil's childhood friend, Leena, struggles to adapt to her demanding new husband. Arranged by her parents, the marriage shatters Leena's romantic hopes, and forces her to make choices that will hold drastic repercussions for her family.

Tender and bittersweet, The Golden Son illuminates the decisions we must make to find our true selves.

The Golden Son

by Shilpi Somaya Gowda

Looking to some of the world's greatest thinkers and inspiring leaders, Brooks explores how, through internal struggle and a sense of their own limitations, they have built a strong inner character. Labor activist Frances Perkins understood the need to suppress parts of herself so that she could be an instrument in a larger cause. Dwight Eisenhower organized his life not around impulsive self-expression but considered self-restraint. Dorothy Day, a devout Catholic convert and champion of the poor, learned as a young woman the vocabulary of simplicity and surrender. Civil rights pioneers A. Philip Randolph and Bayard Rustin learned reticence and the logic of self-discipline, the need to distrust oneself even while waging a noble crusade.

Blending psychology, politics, spirituality, and confessional, "The Road to Character" provides an opportunity for us to rethink our priorities, and strive to build rich inner lives marked by humility and moral depth. 

Joy, David Brooks writes, is a byproduct experienced by people who are aiming for something else. But it comes.

The Road to Character

by David Brooks

Never before have women been represented in such great numbers in the Supreme Court, both chambers of Congress, and in the West Wing. In Broad Influence, Jay Newton-Small, one of the nation's most deeply respected and sourced journalists takes readers through the corridors of Washington D.C., the offices and hallways of Capital Hill and everywhere else conversations and deals are happening to demonstrate how women are reaching across the aisles, coalescing, and affecting lasting change.

With deep, exclusive and behind-closed-doors reporting and interviews, including conversations with Nancy Pelosi, Barbara Mikulski, Kirsten Gillibrand, Valerie Jarrett, Sarah Palin, Kelly Ayotte, Cathy McMorris Rogers and dozens of other former and current senators, representatives, senior White House staffers, governors and cabinet members, Broad Influence is an insightful look at how women are transforming government, politics, and the workforce, and how they are using that power shift to effect change throughout America.  

Broad Influence

by Jay Newton-Small

A RARE SEVENTEENTH-CENTURY PAINTING LINKS THREE LIVES, ON THREE CONTINENTS, OVER THREE CENTURIES IN THE LAST PAINTING OF SARA DE VOS, AN EXHILARATING NEW NOVEL FROM DOMINIC SMITH.

Amsterdam, 1631: Sara de Vos becomes the first woman to be admitted as a master painter to the city's Guild of St. Luke. Though women do not paint landscapes (they are generally restricted to indoor subjects), a wintry outdoor scene haunts Sara: She cannot shake the image of a young girl from a nearby village, standing alone beside a silver birch at dusk, staring out at a group of skaters on the frozen river below. Defying the expectations of her time, she decides to paint it.

New York City, 1957: The only known surviving work of Sara de Vos, At the Edge of a Wood, hangs in the bedroom of a wealthy Manhattan lawyer, Marty de Groot, a descendant of the original owner. It is a beautiful but comfortless landscape. The lawyer's marriage is prominent but comfortless, too. When a struggling art history grad student, Ellie Shipley, agrees to forge the painting for a dubious art dealer, she finds herself entangled with its owner in ways no one could predict.

Sydney, 2000: Now a celebrated art historian and curator, Ellie Shipley is mounting an exhibition in her field of specialization: female painters of the Dutch Golden Age. When it becomes apparent that both the original At the Edge of a Wood and her forgery are en route to her museum, the life she has carefully constructed threatens to unravel entirely and irrevocably.

The Last Painting of 

Sara De Vos

by Dominic Smith

Everyone Brave is Forgiven

by Chris Cleave

"We've been wondering lately: What is the secret sauce that makes novels like Anthony Doerr's All the Light We Cannot See and Kristin Hannah's The Nightingale so popular, stories set against the backdrop of WWII? Whatever it is, it made me approach Chris Cleave's Everyone Brave is Forgiven with a particularly wary eye. Sure, it's got all of the ingredients—heroes and heroines who are flawed yet admirable. Check! A love story that manages to be poignant without being precious. Check! It even has cover art that is, as an astute colleague put it, a little cartoonish but appealingly "Disney-London." If you're a terrible cook like me, however, you know that you can have all of the right ingredients and still concoct something utterly inedible. But this couldn't be farther from the case with 'Brave,' which was inspired by love letters that Cleave unearthed from his grandparents. 

The non-love story aspects of this novel are just as compelling, and add a layer of gravitas to a story that could easily slip into "sudsy" territory. These parts provide a chilling reminder that it wasn't just the Jews who were marginalized and punished during WWII, but black children, poor children, and the otherwise "different" or disenfranchised. Moreover, through the character of Mary North, 'Brave' emphasizes the importance of challenging injustices. This timeless message is another key ingredient in what is sure to be another beloved WWII novel." --Erin Kodicek

NEW YORK TIMES BESTSELLER • In a small town on the verge of big change, a young woman unearths deep secrets about her family and unexpected truths about herself. Filled with insights that are the hallmark of Anna Quindlen's bestsellers, Miller's Valley is an emotionally powerful story about a family you will never forget.

For generations the Millers have lived in Miller's Valley. Mimi Miller tells about her life with intimacy and honesty. As Mimi eavesdrops on her parents and quietly observes the people around her, she discovers more and more about the toxicity of family secrets, the dangers of gossip, the flaws of marriage, the inequalities of friendship and the risks of passion, loyalty, and love. Home, as Mimi begins to realize, can be "a place where it's just as easy to feel lost as it is to feel content." 

Miller's Valley is a masterly study of family, memory, loss, and, ultimately, discovery, of finding true identity and a new vision of home. As Mimi says, "No one ever leaves the town where they grew up, even if they go." Miller's Valley reminds us that the place where you grew up can disappear, and the people in it too, but all will live on in your heart forever.

Miller's Valley

by Anna Quindlen

Final words and heartfelt remembrances from bestselling author Pat Conroy take center stage in this winning nonfiction collection, supplemented by touching pieces from Conroy s many friends. 

This new volume of Pat Conroy s nonfiction brings together some of the most charming interviews, magazine articles, speeches, and letters from his long literary career, many of them addressed directly to his readers with his habitual greeting, Hey, out there. Ranging across diverse subjects, such as favorite recent reads, the challenge of staying motivated to exercise, and processing the loss of dear friends, Conroy s eminently memorable pieces offer a unique window into the life of a true titan of Southern writing.

With a beautiful introduction from his widow, novelist Cassandra King, A Lowcountry Heart also honors Conroy s legacy and the innumerable lives he touched. Finally, the collection turns to remembrances of The Great Conroy, as he is lovingly titled by friends, and concludes with a eulogy. The inarguable power of Conroy s work resonates throughoutA Lowcountry Heart, and his influence promises to endure

. 

This moving tribute is sure to be a cherished keepsake for any true Conroy fan and remain a lasting monument to one of the best-loved masters of contemporary American letters."

Lowcountry Heart

by Pat Conroy

He can't leave his hotel. You won't want to.

From the New York Times bestselling author of Rules of Civility—a transporting novel about a man who is ordered to spend the rest of his life inside a luxury hotel 

In 1922, Count Alexander Rostov is deemed an unrepentant aristocrat by a Bolshevik tribunal, and is sentenced to house arrest in the Metropol, a grand hotel across the street from the Kremlin. Rostov, an indomitable man of erudition and wit, has never worked a day in his life, and must now live in an attic room while some of the most tumultuous decades in Russian history are unfolding outside the hotel's doors. Unexpectedly, his reduced circumstances provide him entry into a much larger world of emotional discovery.

Brimming with humor, a glittering cast of characters, and one beautifully rendered scene after another, this singular novel casts a spell as it relates the count's endeavor to gain a deeper understanding of what it means to be a man of purpose.

A Gentleman in Moscow

by Amor Towles

The phenomenal true story of the black female mathematicians at NASA whose calculations helped fuel some of America's greatest achievements in space. Soon to be a major motion picture starring Taraji P. Henson, Octavia Spencer, Janelle Monae, Kirsten Dunst, and Kevin Costner.

Before John Glenn orbited the earth, or Neil Armstrong walked on the moon, a group of dedicated female mathematicians known as "human computers" used pencils, slide rules and adding machines to calculate the numbers that would launch rockets, and astronauts, into space.

Among these problem-solvers were a group of exceptionally talented African American women, some of the brightest minds of their generation. Originally relegated to teaching math in the South's segregated public schools, they were called into service during the labor shortages of World War II, when America's aeronautics industry was in dire need of anyone who had the right stuff. Suddenly, these overlooked math whizzes had a shot at jobs worthy of their skills, and they answered Uncle Sam's call, moving to Hampton, Virginia and the fascinating, high-energy world of the Langley Memorial Aeronautical Laboratory.

Even as Virginia's Jim Crow laws required them to be segregated from their white counterparts, the women of Langley's all-black "West Computing" group helped America achieve one of the things it desired most: a decisive victory over the Soviet Union in the Cold War, and complete domination of the heavens.

Starting in World War II and moving through to the Cold War, the Civil Rights Movement and the Space Race, Hidden Figures follows the interwoven accounts of Dorothy Vaughan, Mary Jackson, Katherine Johnson and Christine Darden, four African American women who participated in some of NASA's greatest successes. It chronicles their careers over nearly three decades they faced challenges, forged alliances and used their intellect to change their own lives, and their country's future.

Take Note: The movie is particularly good.  Don't miss it!

Hidden Figures

by Margot Lee Shetterly

The National Book Award Winner and #1 New York Times bestseller from Colson Whitehead, a magnificent tour de force chronicling a young slave's adventures as she makes a desperate bid for freedom in the antebellum South.

Cora is a slave on a cotton plantation in Georgia. Life is hell for all the slaves, but especially bad for Cora; an outcast even among her fellow Africans, she is coming into womanhood--where even greater pain awaits. When Caesar, a recent arrival from Virginia, tells her about the Underground Railroad, they decide to take a terrifying risk and escape. Matters do not go as planned--Cora kills a young white boy who tries to capture her. Though they manage to find a station and head north, they are being hunted.

In Whitehead's ingenious conception, the Underground Railroad is no mere metaphor--engineers and conductors operate a secret network of tracks and tunnels beneath the Southern soil. Cora and Caesar's first stop is South Carolina, in a city that initially seems like a haven. But the city's placid surface masks an insidious scheme designed for its black denizens. And even worse: Ridgeway, the relentless slave catcher, is close on their heels. Forced to flee again, Cora embarks on a harrowing flight, state by state, seeking true freedom.

Like the protagonist of Gulliver's Travels, Cora encounters different worlds at each stage of her journey--hers is an odyssey through time as well as space. As Whitehead brilliantly re-creates the unique terrors for black people in the pre-Civil War era, his narrative seamlessly weaves the saga of America from the brutal importation of Africans to the unfulfilled promises of the present day. The Underground Railroad is at once a kinetic adventure tale of one woman's ferocious will to escape the horrors of bondage and a shattering, powerful meditation on the history we all share.

Underground Railway

by Colson Whitehead

Move Fast and Break Things is the riveting account of a small group of libertarian entrepreneurs who in the 1990s began to hijack the original decentralized vision of the Internet, in the process creating three monopoly firms--Facebook, Amazon, and Google--that now determine the future of the music, film, television, publishing and news industries. 

Jonathan Taplin offers a succinct and powerful history of how online life began to be shaped around the values of the men who founded these companies, including Peter Thiel and Larry Page: overlooking piracy of books, music, and film while hiding behind opaque business practices and subordinating the privacy of individual users in order to create the surveillance-marketing monoculture in which we now live. 

The enormous profits that have come with this concentration of power tell their own story. Since 2001, newspaper and music revenues have fallen by 70 percent; book publishing, film, and television profits have also fallen dramatically. Revenues at Google in this same period grew from $400 million to $74.5 billion. Today, Google's YouTube controls 60 percent of all streaming-audio business but pay for only 11 percent of the total streaming-audio revenues artists receive. More creative content is being consumed than ever before, but less revenue is flowing to the creators and owners of that content.

With the reallocation of money to monopoly platforms comes a shift in power. Google, Facebook, and Amazon now enjoy political influence on par with Big Oil and Big Pharma, which in part explains how such a tremendous shift in revenues from artists to platforms could have been achieved and why it has gone unchallenged for so long. 

The stakes here go far beyond the livelihood of any one musician or journalist. As Taplin observes, the fact that more and more Americans receive their news, as well as music and other forms of entertainment, from a small group of companies poses a real threat to democracy. Move Fast and Break Things offers a vital, forward-thinking prescription for how artists can reclaim their audiences using knowledge of the past and a determination to work together. Using his own half-century career as a music and film producer and early pioneer of streaming video online, Taplin offers new ways to think about the design of the World Wide Web and specifically the way we live with the firms that dominate it. 

Move Fast and Break Things

by Jonathan Taplin

Click on this URL to hear a wonderful speech by Peggy Noonan about the importance of books.

The incredible true story of the women who fought America's Undark danger

The Curies' newly discovered element of radium makes gleaming headlines across the nation as the fresh face of beauty, and wonder drug of the medical community. From body lotion to tonic water, the popular new element shines bright in the otherwise dark years of the First World War.

Meanwhile, hundreds of girls toil amidst the glowing dust of the radium-dial factories. The glittering chemical covers their bodies from head to toe; they light up the night like industrious fireflies. With such a coveted job, these "shining girls" are the luckiest alive -- until they begin to fall mysteriously ill.

But the factories that once offered golden opportunities are now ignoring all claims of the gruesome side effects, and the women's cries of corruption. And as the fatal poison of the radium takes hold, the brave shining girls find themselves embroiled in one of the biggest scandals of America's early 20th century, and in a groundbreaking battle for workers' rights that will echo for centuries to come.

Written with a sparkling voice and breakneck pace, The Radium Girls fully illuminates the inspiring young women exposed to the "wonder" substance of radium, and their awe-inspiring strength in the face of almost impossible circumstances. Their courage and tenacity led to life-changing regulations, research into nuclear bombing, and ultimately saved hundreds of thousands of lives...

Radium Girls

by Kate Moore

Hillbilly Elegy is a passionate and personal analysis of a culture in crisis—that of poor, white Americans. The disintegration of this group, a process that has been slowly occurring now for over forty years, has been reported with growing frequency and alarm, but has never before been written about as searingly from the inside. In Hillbilly Elegy, J.D. Vance tells the true story of what a social, regional, and class decline feels like when you were born with it hanging around your neck.

Hillbilly Elegy

by J.D. Vance

In Alice Hoffman's 1995 novel, Practical Magic, sisters Sally and Gillian share a strong sibling bond and a complicated relationship with magic. Their story is rooted in family history and a legend that includes witchcraft, feuds and rejection dating back 200 years.

In The Rules of Magic, Hoffman's prequel to Practical Magic, we learn about the family's more recent history: the backstory of Aunt Frances and Aunt Jet, Sally and Gillian's mysterious guardians. Young Franny is redheaded and feisty; she loves science and looks for logical explanations for everything, even their bizarre family traits that can't be explained. Bridget, called Jet, is shy and so beautiful that boys are literally willing to die to be with her. Their brother, Vincent, is a mysterious heart breaker, tormented by visions of the future and carrying more secrets than his sisters can imagine. The three siblings are tied together by blood, magic and a curse that dooms any romantic partner they ever love.

Their story is set in the 1960s, and Hoffman weaves cultural and historical references into the novel. It's the summer solstice meets the "Summer of Love"; spells and potions and superstition rub elbows with riots and music festivals and bellbottoms. Hoffman handles this commingling beautifully, and the fact that her fantasy is grounded in reality makes it feel grittier and more tangible.

The Rules of Magic fills in the blanks for Practical Magic fans, but it works perfectly as a standalone as well. It's clear why Hoffman is a favorite for fantasy readers: She creates interesting mythologies; she's able to weave magic into the modern world; and she alludes to the magical properties of herbs and everyday items without over explaining them and over complicating her narratives.

The Rules of Magic is ostensibly about three family members who find all their love stories star-crossed. But the devotion that draws them together as a family forms a bond that proves indestructible.

The Rules of Magic

by Alice Hoffman

Manhattan Beach

by Jennifer Egan

Anna Kerrigan, nearly twelve years old, accompanies her father to the house of a man who, she gleans, is crucial to the survival of her father and her family. Anna observes the uniformed servants, the lavishing of toys on the children, and some secret pact between her father and Dexter Styles.

Years later, her father has disappeared and the country is at war. Anna works at the Brooklyn Navy Yard, where women are allowed to hold jobs that had always belonged to men. She becomes the first female diver, the most dangerous and exclusive of occupations, repairing the ships that will help America win the war. She is the sole provider for her mother, a farm girl who had a brief and glamorous career as a Ziegfield folly, and her lovely, severely disabled sister. At a night club, she chances to meet Styles, the man she visited with her father before he vanished, and she begins to understand the complexity of her father's life.

From the internationally best-selling author of Fatherland and the Cicero Trilogy--a new spy thriller about treason and conscience, loyalty and betrayal, set against the backdrop of the fateful Munich Conference of September 1938.

Hugh Legat is a rising star of the British diplomatic service, serving at 10 Downing Street as a private secretary to the Prime Minister, Neville Chamberlain. Paul von Hartmann is on the staff of the German Foreign Office--and secretly a member of the anti-Hitler resistance. The two men were friends at Oxford in the 1920s, but have not been in contact since. Now, when Hugh flies with Chamberlain from London to Munich, and Rikard travels on Hitler's train overnight from Berlin, their paths are set on a disastrous collision course. And once again, Robert Harris gives us actual events of historical importance--here are Hitler, Chamberlain, Mussolini, Daladier--at the heart of an electrifying, unputdownable novel.

​With her first two novels, Celeste Ng has established herself as a writer of rare sensitivity and talent. Her debut Everything I Never Told You was picked by the Amazon Editors as the best book of 2014 and went on to be a best seller. Now, Little Fires Everywhere is sure to please her fans and attract many more. The Richardson family lives in the planned community of Shaker Heights, Ohio—a place of wealth, comfort, and stability—and they are a clan that embodies those traits. But when Mia, a single mother, and her fifteen year old daughter, Pearl, rent a house in the area, their very different lives will merge with those of the Richardson family and begin to contort the carefully laid lattice that supports their views. Once again, the plotting and pacing are nearly perfect, the characters believable and real. Ng is a master of family and societal dynamics, shifting perspectives, and the secrets that we try to protect—and readers who loved her debut will recognize the author in this second novel, even as she continues to stretch herself as a writer. We are now eagerly awaiting her next novel. 

​Little Fires Everywhere

by Celeste Ng

The Book of Unknown Americans

by Christina Henriquez

Cristina Henríquez's powerful novel The Book of Unknown Americans captures readers with the quiet beauty of her characters and their profoundly wrought experiences as immigrants in America. The story takes place in a run-down apartment building in Delaware, home to nine families who arrived in the States from various South and Central American countries, each looking to better the lives of the next generation. In alternating chapters, these men and women share stories of how their adopted country has left its mark on them, for better and worse. The close bond that develops between the Rivera and Toro families drives the novel forward, particularly the relationship between their children Mayor and Maribel, as closely held secrets and feelings of guilt, love, hope, and despair are unpacked with warmth and compassion. With her cast of "unknown Americans," Henriquez has crafted a novel that is inspiring, tragic, brave, and above all, unforgettable. 

OUR NEW COMMON READ FOR 2018