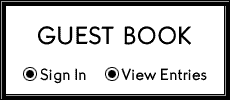 Want to see more of the latest at MHC?

Click on the Daily News for 

the link to the 

Mount Holyoke News

When Frances Perkins scholar April Graham '18 arrived at Mount Holyoke last fall, she had a lot more questions than answers. After spending 20 years as a music journalist, being on a college campus —especially one with as many beloved and quirky traditions as Mount Holyoke — was all new. 

"Coming in, I had so many basic questions," Graham remembered. "I was like, 'What is Pangy Day? What is J-Show? I was so confused about where I should find resources, and what I should be doing." 

While Graham and other Frances Perkins scholars — non-traditional students over the age of 25 — have access to the same orientation events and programs as traditional students, most are commuters, Graham said. Because of this, they don't spend as much time on campus as other students might, and can feel isolated from the community and information they might need about student life.

Information on the College's website can feel especially overwhelming and specific to traditional students, Graham said. 

Through talking with peers and professors, Graham eventually got the hang of things on campus her first year, but she hoped to use her experience to help other incoming FPs when she was elected president of the Frances Perkins Scholars Association (FPSA). 

The result is FranPedia, a Wiki-inspired page accessible to Frances Perkins scholars through the Mount Holyoke Google suite, created by Graham and her vice president Erica Watts '17. The site uses photos and hyperlinks to guide its users through life at the college and tips for being successful there. 

Graham said the purpose of FranPedia is not to regurgitate information already available on the Mount Holyoke website, or at orientation events, but to make that information more relatable to Frances Perkins scholars as a group. 

For example, on FranPedia, Frances Perkins scholars can find information about the history of the Frances Perkins program, the group's academic and social calendar, the constitution and student directory.

Graham has also included a breakdown of funding for prospective Frances Perkins scholars, like how many credits they need to be eligible for varying amounts for financial aid.

In addition to answering any practical questions incoming FPs might have about the school, Graham hopes FranPedia will also be a tool of empowerment for FPs. The website includes a page to list the academic honors and fellowship FPs have earned through the years, complied by Frances Perkins director Carolyn Dietel. 

"As FPs, some of us suffer from imposter syndrome, like, 'I'm not smart enough to be here, I don't belong here.' This Wiki site just reinforces that FPs absolutely do belong here, and they do deserve to be here," Graham said. 

The site also includes data on the current Frances Perkins scholars. For example, 31 out of the 97 current Frances Perkins scholars are parents. 

""It allows students to feel connected," Graham said. "Like, wow, 'there's someone else here who has kids, or is married.' I'm not alone in this." 

Additionally, the site includes contact information for all Frances Perkins liaisons. The FPSA has liaisons in various campus departments, including the Career Development Center. The CDC is an important resource for FPs hoping to apply their previous work experience to what they want to do after college. 

"A lot of FPs have had really full lives before they come to Mount Holyoke," said Graham. "So it's important to figure out how to incorporate that into the work they do at Mount Holyoke, and also the work they are going to do after."

Frances Perkins program Director Carolyn Dietel said she was "thrilled" that Graham and Watts have been able to invent and create a resource to make the college transition process smoother for Frances Perkins scholars. "I am always seeking new and better ways to share information and communicate with our very diverse group of Frances Perkins Scholars," Dietel said. "I am delighted and grateful that Apriland Erica had the vision and expertise to create an innovative and dynamic tool that students can access at any time for real time information about the College and the Program."

Graham said she recognizes that FranPedia is a work in progress. She's been updating it weekly, and also created a new email account for FPs, so they can send tips they want to see on the site. 

 "I feel like this is my love letter to this community," Graham said. "Because I think Frances Perkins scholars are amazing and I want them to have every available resource we can provide for them."

'FranPedia' launches as a resource for scholars

Massachusetts voted to legalize marijuana for recreational use on Nov. 8, following similar votes in California, Arizona, Maine and Nevada. This event brought a familiar question back into the spotlight: Is marijuana allowed on campus?

The direct answer is no. At Mount Holyoke, consuming or handling marijuana could lead to disciplinary action or even imprisonment. According to the student handbook on the school website, three offenses for marijuana use or one marijuana distribution offense can lead to withdrawal or suspension from school.

One reason for this policy is the conflict between federal and state laws. Under the Federal Controlled Substances Act, marijuana is classified as a Schedule I drug, and its usage, possession or cultivation is prohibited. As a school that receives federal funding for student financial aidand research grants, Mount Holyoke is bound by federal law.

"Marijuana is a prohibited substance under federal law," said Jennifer Balut, director of the Alcohol & Drug Awareness Program. "The possession, use or sale of marijuana including medical marijuana, in any form, is prohibited on campus and during College activities."

"To ensure that our college receives federal student aid and grants, we must comply with federal policy including the Drug-Free Schools [Act], Communities Act and the federal Drug-Free Workplace Act, which classify marijuana as an illegal drug," Balut said.

The Massachusetts Marijuana Legalization Initiative, also known as Question 4, which legalized recreational marijuana in Massachusetts went into effect on Dec. 15, 2016. Even if the risk of a loss of federal funds wasn't an issue for colleges and universities, this new state law discourages drug use on college campuses.

The state law limits the legal age to consume recreational marijuana to individuals over 21, excluding many college students. It also forbids smoking marijuana in public spaces, such as campuses. Selling pot remains illegal until January 2018. 

However, the new law does give some leeway to students who live off campus in non-federally subsidized housing. Those who are over 21 may smoke at their residences with the permission of a landlord, and may possess up to 10 ounces of marijuana and six plants inside their home. 

This is not the first time that marijuana has stirred controversy over how Mount Holyoke reconciles state and federal laws. In 2012, when the state legalized marijuana for medical use, Mount Holyoke did not repeal its ban detailed on the website, stating that it does not allow marijuana use even for those holding a "registration card," the permission issued by the Massachusetts Department of Public Health.

The earlier policy conflicted with Associate Dean Rene Davis's statement in an article which appeared in Mount Holyoke News's Sept. 25, 2014 issue. Davis then said, "If a prescription is confirmed, the college would dismiss the violation and work with the student and Health Services to develop an appropriate plan for use."

Despite the official prohibition, marijuana is omnipresent in college life. Though relatively few cases are reported to Residential Life or the Campus Police, many students confess to smoking pot on a regular basis. 

A 20-year-old junior, who agreed to speak on the condition of anonymity, called herself a "baby stoner." She used to make weed brownies – cannabis infused edibles – before smoking weed in a bong, a bubbler or a joint at her friend's house away from campus.

"In terms of stress release and pain killing, it's so good," the student said "The stress culture of this school is insane. Every single year during midterms or finals, people are posting on social media about how they are dying. Being a student here, sometimes I want to pull my hair out too." 

"If there's something that can help you relax, which doesn't have a side effect [like] anti-anxiety pills, I think you should use it by all means," the student added. "There's a huge epidemic of getting people hooked on prescription drugs like Prozac or Xanax. They have so many side effects which make people miserable. Weed is such a great alternative."

A first-year student, who also requested anonymity, said marijuana use is prevalent among her friends. They get the drug through student dealers at Mount Holyoke, Hampshire College and University of Massachusetts, Amherst, and smoke on a daily basis. They smoked in their rooms through a window until protesting posters came up in MacGregor Hall and CAs conducted a stricter search. 

Both students acknowledged the side effects of smoking. "The munchies are real," the junior said, referring to a strong craving for food after smoking weed. "Your mouth craves the sensation of eating food, but your brain can't tell you when you're full." She added that she also noticed a decrease in her lung capacity. 

Yet both students agreed that the side effects of marijuana are minimal compared to other substances. "Weed only makes you lazy and happy without hurting yourself or others. Your brain slows down, your body rests and the only thing you wanna do is lay on your bed eating," the first-year said. "I don't see the point of allowing smoking tobacco while banning weed, which actually has [fewer] negative effects."

POT LEGAL IN MASSACHUSETTS: WHAT'S NEXT FOR MOUNT HOLYOKE STUDENTS?

MARCH 30, 2017

CAMPUS STORE TO BE REPLACED WITH STUDENT LIFE HUB

NEWS, ON CAMPUS

BY MADELINE SKRAK '18

After this semester, the Blanchard Campus Store will be no more. After Reunion II — which falls during the last weekend of May — the store will be closed permanently and its space will be converted into a Student Life Hub as part of the new Community Center's construction. The spirit apparel and Mount Holyoke- printed items will be sold at the Odyssey Bookstore in the Village Commons.

"It'll be all there and in place in the fall," said Shannon Gurek, the vice president for finance and administration and treasurer of Mount Holyoke College. Gurek, who devoted the majority of her four years at Mount Holyoke to getting the facility and Community Center master plans moving, said that the initiative is now accelerating at "lightning speed."

According to the Mount Holyoke website, the Student Life Hub will provide shared space for advising, residential life, student government, religious life and diversity programming. The website states that the Student Life Hub will lead to "enhanced information sharing, better planning for students' needs, heightened awareness of community issues and more opportunities for community celebrations of achievements." This space will include conference rooms, private office space and open areas for staff and students to meet and plan.

Follett Bookstore Management's contract expired with the College last year, but Mount Holyoke extended it another year as they finished plans for Blanchard. Originally the Blanchard Campus Store was run by Brennan College Services, but was then purchased by Follett, according to Encyclopedia.com.

The decision to move the store and transition to a different vendor was made by a small committee, which Gurek oversees. Gurek explained that the reason behind the store closing is the renovation of Blanchard and the addition to the Community Center, "When we were planning, we were talking about the highest and best use of the space in the building. We're trying to get a 'one-stop shopping' space around student life issues." When thinking about where the new store would go, Gurek said that the Village Commons immediately came to mind.

"We have a long relationship with the Odyssey for textbook sales. They've wanted to take over spirit-wear for merchandise. It seemed like the right time to give them the opportunity, because it's tough to be a small independent bookstore — they're closing up all over the place," said Gurek.

According to their website, Follett is the country's largest operator of college bookstores, serving 5 million students nationwide and providing textbooks, fan gear and gifts that represent over 1,200 colleges and universities in the United States, including Notre Dame, Stanford, Baylor, Villanova and Arizona State University.

Follett doesn't own or rent the store's space in Blanchard, but rather pays the College for the opportunity to sell their merchandise through a licensing agreement for items like school spirit-wear, imprinted gifts, essentials, caps and gowns, snacks and school supplies. Follett must remove all contents from the store space in the first few days of June, because renovation construction on the second and third floor of Blanchard will commence a few days later.

This is a similar arrangement to what the Odyssey will have with their contract starting June. The Odyssey will use the summer as a soft opening and will be ready for students in the fall for their official opening.

Emily Crowe and Joan Grenier, the store's manager and owner respectively, have been traveling around Massachusetts visiting other college bookstores to get advice about trends, brand appeal, merchandising opportunities and about which sales representatives they will reach out to and create accounts with.

"We want to do this new job well, so we're doing our homework," said Crowe, because there are a lot of differences between the book industry, "which we know well," and what it will be like to work with vendors for things like apparel, mugs, keychains and lanyards.

Crowe explained that the staff is still negotiating the contract with the College, but will officially be taking over the MHC merchandise this summer.

"We are tremendously excited about expanding that part of our business and especially the new opportunities it will provide to work with both the student and the alumni communities," said Crowe.

Caps and gowns are ordered through Follett through a third party provider, so this job will be directed to the Odyssey in the future. The Odyssey is still working out how they will carry the essential items that the current campus store carries, such as cosmetics and snacks. They are meeting with an independent bookstore consultant to talk about the build out and redesign of the store to accommodate the new items. Crowe says to "stay tuned" for this. Gurek said that eventually there may be a "vending sort of solution," with machines in Blanchard to get convenience items like this.

Until the Odyssey takes over, the current store will sell as much as they can and continue through their end date. Judy Nawoj, a current employee at the store who has worked there for 18 years, says that during the Commencement and Reunion weekends, the merchandise is usually "cleared out." If there is any remaining apparel or imprinted MHC items, they will be sold back to the school.

Laurie Lombardi is another of the 7 Follett employees at the store. Lombardi tried to retire in 2013, but then returned for reunion and "had to come back," because she missed it.

Lombardi has worked at the campus store for the last 20 years and remembers when it used to be on the bottom floor of Blanchard, next to the old student mailboxes. "Of course they got more mail at the time. They would scream when they got acceptances or LSAT scores. We had cards, trade books, full textbook rooms, sold the majority of textbooks with huge stockrooms and used to rent refrigerators," said Lombardi.

Back then, she said, they sold "real velvet hoods" for graduation gowns for $5 that "flew out of here."

Nawoj said they even had students drop off their film and the store offered photo developing. Starting in the fall, the space will be converted yet again. "The top two levels of Blanch will be renovated and ready to go in their new form and it's almost like a tiered opening of the new Community Center," said Gurek.

Another shift will be the mailboxes. Currently all first years get their mail in Auxiliary Services, which "was a test run," according to Gurek. In place of the mailboxes that remain in Blanch will be a unity center. Gurek explains this will be a place where "people can come together to talk about different subjects and about how to unify and work together and think about different conversations or topics."

Although Gurek is excited for what the Community Center will offer the campus, she admits it will be weird to separate with the Follett staff and that it was a difficult decision to make. Gurek says that there will definitely be some sort of "farewell and thank you event" for the current employees.

Each time students were asked about the store closing, they were surprised. When asked how they feel about the Blanchard Campus Store closing, Jadah Quick '17 and Nyasha Franklin '19 both exclaimed, "What!?"

They were shocked by the news. Quick's first reaction was to respond with more questions on where students will get essential items. Although she's never bought apparel at the school, she's often taken advantage of the $1 notebooks and cosmetics since she doesn't have a car to drive to other stores.

"It makes sense for what the school is trying to do with the new initiative for Super Blanch and the inclusive student environment they want to give us. The store does take up a lot of space," said Quick.

Franklin's reaction was immediate worry for the where the current employees will go after the store closes, especially since "they are so faithful to our institution."

"The school should secure them jobs, because of how long they've been working here," Franklin added.

Judy hopes to find another job through Follett in the area. Laurie says that she has enough grandchildren to keep her busy.

June 2017

SGA DISCUSSES FIRST GEN STUDENTS, ACCESSABILITY SERVICES AND MORE

BY ALLYSON HUNTOON '19

On the evening of Tuesday, Feb 28, MHC Senators could be found sitting in four separate working groups. Each of these groups aims to address specific topics of student interest: AccessAbility Services, first generation and low income students, Facilities Management and the Career Development Center. The goal of these groups is to connect students with the respective offices regarding their specific concerns in order to generate positive change. Tuesday's meeting updated attendees on the progress and concerns of each working group and introduced the directors and officers from each of the college departments addressed.

Before the working groups presented, SGA President Marwa Mikati '17 provided administrative updates. She explained the policy regarding audio and video recording in classes that was recently passed by the College and states that students may only record classes if issued a letter from AccessAbility Services granting permission to do so. The professor must also be aware that the class is being recorded. She also highlighted the SGA Leadership Retreat that will occur this Saturday, March 4, which is open to all Mount Holyoke students. It takes place off campus, but transportation will be provided. More information and the link to RSVP are available in the campus-wide SGA email sent out Feb. 28. Mikati also informed attendees about a memorandum regarding transportation. The proposal requests that the College provide shuttles to Boston and Hartford Airports to pick students up after breaks at a lower rate than other transportation services. This is based on students' expressed needs, and the student body will have an opportunity to provide input before the final proposal is presented to the College administration.

The first working group to present focused on AccessAbility Services. Lillia Baird '18, senator from Jhumka, explained that the group is primarily focusing on improving communication between Access-Ability services and students. "It's not uncommon to have difficulties when seeking services," she said. The representatives from AccessAbility have been "very receptive" to the concerns of the working group according to Baird. Professor Amber Douglas, who has been overseeing recent transitions in the office of AccessAbility, worked with the group.

The working group focusing on first generation and low income students presented next. The group presented many of the questions that students have about their financial aid statements, ling taxes and paying for college health insurance. One solution to the confusion, according to the group, would be to provide more information to students about these topics. The group also spoke about some of the concerns of first generation college students, suggesting more resources for these students to meet each other and receive peer guidance. They shared that there is an existing group at Mount Holyoke called First Generation and Low Income Partnership, which functions under the student organization C.A.U.S.E. This group helps students of these demographics become involved with a community. This working group met with officers from Financial Services to discuss each issue presented.

The Facilities Management group detailed students' issues with the lack of available drinking water in residence halls, specifically those with dining halls which are locked overnight and provide no outside water fountain. To solve this issue, the group is in communication with Facilities Management, whose director, Paul Breen, spoke with the group. Liz Brown '20, senator from MacGregor Hall, explained that the group is also working on ways that they may address student concerns regarding laundry costs. Their current plan is to send a survey out to students assessing their laundry habits and present a proposal to Financial Services requesting a monetary allotment for each student to allow for a certain amount of laundry loads, instead of payments out-of-pocket.

The final group to present addressed the Career Development Center. Students' concerns in this area were mainly related to job and internship opportunities. The lack of variety and availability of opportunities provided by the CDC was an issue, according to the group. They offered the example that many of the advertised internships relate to nance and business, yet students studying the arts and majors such as English hope to learn about more relevant opportunities. In addition, the group discussed the possibility of increased transportation to standardized testing sites and the creation of more mentoring opportunities. The group met with an officer from the CDC.

After preliminary research, each working group connected with the department with which their issues concerned. The next step for the groups is to create memorandums, according to chair of senate, Camille Gladieux '18. Some of the memorandums created by working groups, like those that presented Tuesday, have had success in the past, such as those addressing parking and dining options. Some memorandums are more ideological and take more time, as their focuses range from very specific to very broad. "Change can happen in different forms. This is the more bureaucratic form of it," said Gladieux.

After the meeting adjourned, dean of students Marcella Hall reflected on the topics presented by the senators and their groups. She explained that it was helpful for her to hear all of the concerns, especially those that intersected with student life. Dean Hall expressed that she took particular note of the issues concerning residence halls, the experiences of first generation students and with AccessAbility Services, as these relate to her department. "I think that myself and the officers of the College are incredibly grateful for this process," she said of the senators' presentations, adding that the working groups did a great job of communicating student needs. In many cases, she explained, there are parallels between what students and the administration are working on. "This is an incredible asset to us, this kind of partnership where we get to brainstorm how to make Mount Holyoke better ... We're in it together."

BY AVA BLUM-CARR '21

The recent announcement that the Department of Education has rescinded and replaced the Title IX guidelines put forth by the Obama administration marks a significant change in the way colleges are required to address sexual misconduct on campus. Nevertheless, Mount Holyoke's policy remains unchanged.

On Sept. 22, Secretary of Education Betsy Devos issued a new set of guidelines for colleges in how they must comply with the Title IX law against sexual discrimination in education, simultaneously rolling back the 2011 and 2014 mandates of the previous administration.

These guidelines provide institutions of higher education with an official process for responding to accusations of campus sexual assault. According to Politico, this will not result in immediate alteration of most colleges' policies regarding sexual misconduct.

"Please know that your safety and well-being is our priority, and that we remain committed to Mount Holyoke's current Title IX policy prohibiting gender and sex-based discrimination of any kind, including sexual misconduct," said Acting President Sonya Stephens in a statement following the announcement by Devos.

The new mandate removes the pressure on colleges to continue adhering to guidelines presented by the Obama administration in 2011. This document, known as the "Dear Colleague" letter, set a standard for evidence presented by victims of alleged assault that differed from traditional criminal court proceedings. Instead of relying completely on the principle that accused persons are innocent until proven guilty, it gave the testimony of victims more credence.

This concept is referred to as "preponderance of evidence" and allowed that allegations made by victims were "more likely than not" to be true. Devos' new guidelines allow colleges to choose the standard of evidence they require in cases of campus assault, meaning they can opt to verify the testimony of victims on the basis of "clear and convincing evidence" only. 

According to Devos, this new guidance will continue to help schools combat sexual misconduct. "The process must also be fair and impartial, giving everyone more confidence in its outcomes," said Devos. However, Inside Higher Ed reported that many advocates for sexual assault survivors say that the new policy places greater importance on protecting the rights of those accused of assault rather than the rights of the victims themselves. 

"All colleges, regardless of their status as co-ed colleges or women's colleges, must regard Title IX with the utmost seriousness," said Lenore Reilly, Mount Holyoke's interim Title IX coordinator. 

According to Politico, another facet of the new guidelines puts far greater pressure on victims of campus assault to reveal their identities before those accused can be subjected to questioning. In a society in which campus sexual assault very frequently goes unreported, the new protocol could further discourage victims from coming forward by compromising their right to anonymity

. 

According to Inside Higher Ed, the Devos document is regarded by many as a step backwards, especially by those who have long fought for the protection of victims of sexual violence on college campuses. At the very least, Mount Holyoke students can rest assured that these protections will remain in place on their own campus. 

President Sonya Stephens concluded her statement with a staunch reaffirmation of these principles. "Sexual violence disproportionately affects women and gender minorities, and our policies offer protections, rights, and processes by which we stand," she said. "At this time, then, this policy remains in effect and is unchanged by the new guidance."  

Sexual Misconduct on Campus

BY ABBY BAKER '19

Student government officials from the Seven Sisters gathered at Mount Holyoke on Nov. 11 for the annual Seven Sisters Leadership Conference. The conference, which takes place at a different Seven Sisters college each year, provides students with the opportunity to network and discuss student governance. 

"I think the Seven Sisters Conference is really about creating connections among those schools, and specifically the students who are leading their student governments," said Alicia Erwin, director of Student Programs. "[It's] a chance for them to come together to learn from each other, and to strategize about how to best serve their respective communities — hearing what is working, or not, on the other campuses and taking the time to have honest conversations about engaging in shared governance at their schools."

This year, a total of 60 students attended from Mount Holyoke, Smith, Wellesley, Vassar, Barnard and Bryn Mawr. Delegates arrived on Friday afternoon and attended the keynote address by speaker Courtney Brunson '15 on Saturday morning. Students then attended four discussion and information sessions: "Moving Beyond Personal Identities: Connecting with a Diverse Student Body," "Supporting Students of Transgender Experience(s): Gender Inclusive Women's Colleges," "Free Speech at a Liberal Arts College: What Counts as Free Speech?," and "Diversity, Equity and Inclusion: How to Hold the College Administration Accountable."

Ivonne Ramirez, assistant director for Student Programs and Leadership at Mount Holyoke, led the session on free speech. Students discussed the 14th Amendment, which extends the rights of the First Amendment to students at public universities. Ramirez noted that none of the students at the conference attended public universities, and that free speech rights at private institutions are usually determined by student handbooks, codes of conduct and other contracts between the institution and individuals. At the session, students discussed the role of student governance in maintaining free speech, and considered the following scenario: the events a campus organization have hosted, such as inviting a controversial speaker to lecture on campus, have sparked outrage among many students and some are calling for the student government to derecognize the group. 

The issue bears immediate relevance for many schools. The Vassar Conservative Libertarian Union, for example, recently hosted Cornell professor and 

conservative-leaning blogger Professor William Jacobson for a lecture on campus. The speech was originally called "'Hate Speech' is Free Speech, Even After Charlottesville," and was later changed to "An Examination of Hate Speech and Free Speech on College Campuses." The original title and the name change, combined with Jacobson's writings, led to outrage among members of the student body; some students demanded that the event be canceled, according to The Cornell Daily Sun. However, the event proceeded as scheduled; nearly 200 people attended, though dozens were dressed in black as a form of protest. 

Ramirez said that it was "an honor" to present for the attendees. "In my sessions, I was able to create the space for students to analyze themselves and help them navigate the role of representing the student body and their identities and to ultimately help them see that they don't have to lose their identity themselves in order to serve the school," she said.

Mount Holyoke SGA President Camille Gladieux '18 ran the workshop on "Diversity, Equity & Inclusion." Gladieux had planned for students to group themselves according to school and practice the five-step process of enacting policy change that Mount Holyoke's SGA uses, but instead the students mainly wanted general information and to have a discussion on "how Mount Holyoke is able to go through the process of shared governance."

"It didn't run as planned," Gladieux said, "but I thought that the conversations we had during the workshop were really insightful and I think we all took away different things that can be implemented at our schools."

For Gladieux, it was her third and final Seven Sisters Conference, so the experience, she said, was "bittersweet."

The conference's closing ceremony took place on Sunday, Nov. 12. Valerie Montesino '19, vice president of Mount Holyoke's Student Government and organizer of the conference, said, "The most impactful part of the conference for me was the closing ceremony where we gathered in a big circle and shared what we took away from the conference. It was amazing to vividly see the relationships that were created after only working with the student leaders of the other schools for a day. The individual's passion and drive to make a difference on their campus is something I'll never forget. Planning this conference was no easy task and that morning really reminded me why it was all worth it." 

Montesino led the Seven Sisters Committee, a task force comprised of SGA's executive board as well as eight people who applied through Committee Yourself Week. The Committee began meeting last semester and was responsible for creating a budget, coordinating catering services, communicating logistics with the other schools, meeting with Erwin on a weekly basis to ensure plans were on track and organizing hosts for all guests. 

"Mount Holyoke has a significantly better working relationship with our administration in comparison to other schools and we are able to get more things done within our system," Gladieux said. "A lot of schools said that they were impressed by us."

Montesino agreed. "After speaking to the delegates from the other schools, I learned that although MHC has a lot of things to work on, our administration is accessible and willing to work with us," she said. "The conference in its entirety has allowed me to appreciate MHC more."

Montesino said she also gained an appreciation for the connections that can be forged among students at the Seven Sister schools. Barnard College is currently working on a Pen Pal Program and Alumni Database to strengthen those bonds.

"The ultimate goal is to create a safer space for us to have these hard conversations about the reality on our campuses and empower each other to use the resources we have to ask questions and demand answers," Montesino said. "At the conference, we are reminded of the importance of our roles and how are voices can really make a difference."

BY SABA FIAZUDDIN '21 

The gracious dinner tradition has been a key component of Mount Holyoke life for decades. In the 1950s students would dress up for a special meal, known as "gracious living" dinners, which were served in dorms and often followed by tea or coffee in the common room. Through the years, the tradition has evolved — for example, students are no longer required to come wearing stockings and heels — and the launch of centralized dining in the spring will kick-start a new phase.

According to Kathryn Gay, the menu coordinator for dining services, gracious dinners have always been served as "monotony breakers" to allow a respite from the usual menu. Gay said, "They were usually planned with a fun theme such as Fall Carnival, Tailgating, Welcome to New England, Day of the Dead, Bread and Cheese Bar [and] Chinese New Year." Gay recounted meeting with a student before each gracious dinner who represented one of six languages — Chinese, Japanese, German, French, Italian and Spanish — to help plan a menu based on that culture. 

Gracious dinners in their early years offered a chance for students to dine with not just their classmates, but also special guests such as professors and their families. "Often, girls find these dinners a perfect opportunity to invite faculty or administration and their families to the dorm," said a Mount Holyoke Freshman Handbook from 1966. "a perfect way to discover that the man who was formidable behind the desk is human after all." 

Psychology professor Katherine Haydon '00 remembers attending gracious dinners fondly. "For gracious dinners we always took time for a longer meal than usual," said Haydon. "My friends and I would push the big round tables together in the dining hall, and sit and talk for hours over dinner. Those nights felt like holidays to us, a time to take a break from everything together." A specific gracious dinner memory sticks with Haydon: "When I lived in the Delles, I attended a gracious dinner at 1837, where theChef Jeff was head chef. He often made extra dishes that were off the menu. That night, the first really chilly night of the fall, he made a butternut squash bisque. I still remember how good that bisque tasted, and how cozy I felt sitting there looking out over the lake."

Students attended Wednesday night "gracious living" teas in the common rooms of their dorms following dinner.

Gracious dinners held in recent years have been decorated with tablecloths, candles and cloth napkins and have introduced a variety of ethnic food to the daily menu. A menu card from a 2006 Chinese gracious dinner found in the Archives and Special Collections boasts dishes such as "Yangchow Fried Rice" and "Bok Choy and Bamboo Shoots." 

Gargi Mishra '18, who has been to many gracious dinners throughout her time at Mount Holyoke, said, "I have really enjoyed eating at gracious dinners since my first year at MHC. The ambience during gracious dinners is always very warm and welcoming, and I think they are a great way of connecting with friends. I hope that something similar to gracious dinners exists in SuperBlanch."

Ya Qin '21 agreed, having attended all of the gracious dinners held so far during her first semester at Mount Holyoke. "[My] first gracious dinner added some color to my daily life," she said. "It was so refreshing to have something different and I hope that this tradition continues for many years to come."

 Students voiced concern that the closing of dorm dining halls could mean the end of gracious dinners. Richard Perna, director of dining services, has confirmed that this dearly loved tradition will not be coming to an end any time soon and will continue to be held at the new community center, complete with traditional linen tablecloths and napkins. With the new center will come new features of gracious dinner, including "cook to order." 

"With the enhanced space, we will have more variety and flexibility," said Perna. 

Tooba Indhar '21 was relieved to find out that the tradition won't be discontinued. "[My first gracious dinner] felt very intimate," said Indhar. "It was the first time in months that I felt like I was really home." 

As the daily lunch rush begins, a crowd of people come flooding in to Mount Holyoke's newest addition — the Dining Commons, popularly known as SuperBlanch. This is a chaotic hour for students, especially during the weekdays, as they hurry to find good seats, line up for food and then return to classes. There are piles of utensils on the dishroom conveyor as student workers and staff members rush around to keep things in order.

Since the long-awaited Dining Commons opened, people have had mixed opinions about the centralized dining system. While some think it is a good way to have spontaneous meetings, eat a variety of food items and generally enjoy the brand new space, others argue that it is almost always too busy and noisy, making it hard to navigate and find seats. 

Cora Moss '20 found that there are more healthy food choices at SuperBlanch. "The healthy options aren't just salad, I especially love the wok station," Moss said. And Moss is not the only one who feels this way: the wok station has been one of the most popular stations at the Dining Commons. "I particularly like the vegetable stir fry at the wok station," said Carmen Lu '20. "I was born and raised in Asia, and I am used to eating cooked vegetables every day, and so it was great to see that Blanchard now has that as a permanent station, which even allows us to create our own combination of vegetables," Lu said.

Although many students agree that there is a lot more to choose from at the new Dining Commons, they also say that the choices of fruit just aren't enough. "My favorite part is getting to make my own waffles, but then I don't have enough fruit to choose from," said Sorcha McCrohan '21. Others also agree with McCrohan. "All I could find this morning were sad-looking apples," said Moss. 

Another critique from Cordelia Bellinson '21 involves the accuracy of food labels. "I love the fact that there is a lot of variety and several vegetables to choose from, but the labeling system is very on-and-off. I have had things containing meats here inadvertently, and this never happened before SuperBlanch," said Bellinson.

Dining staff also expressed their opinions on the new Dining Commons. "I just love seeing all the students eating together and having a good time," said Karen Friel, a member of the dining staff who has been at Mount Holyoke for 15 years now. "It might be a little chaotic for everybody, but there's new equipment, new steamers, a lot of different people (and we all are getting along very well), and we're constantly learning new things, so it has been fun so far," Friel said.

As many students express concern about the crowd during peak hours, the dining staff and student workers have been doing their best to smoothly run the shared dining space. "It is probably going to take a while for everybody to get into the groove," said dining staff member Brian Smith. "Everything is pretty new right now, and students need to understand that."

STUDENTS AND STAFF WEIGH IN ON NEW DINING COMMONS

by Falguni Basnet '21

WHAT'S NEW BACK ON CAMPUS?

Nancy Pelosi, Democratic leader of the U.S. House of Representatives for the 114th Congress, will be speaking at Mount Holyoke College's 181st commencement on Sunday, May 20. 

Leader Pelosi has represented California's 12th District in Congress for 30 years, and she was the first woman to serve as Speaker of the House, a position she held from 2007 to 2011. She has also acted as House minority whip and chair of the California Democratic Party. 

Liz Brown '20, Student Government Association Senate chair and an active member of Mount Holyoke Democrats, said, "I am so thrilled and excited to have Nancy Pelosi speaking at commencement — talk about a woman who has broken glass ceilings! She's a trail blazer."

An inductee of the National Women's Hall of Fame, Pelosi has been an outspoken proponent of the women's rights movement. "Nothing is more wholesome for our country than the increased participation of women in government, business and the academic world and the leadership of our country," Pelosi said in 2011 while accepting an award at the Women: Inspiration and Enterprise Symposium, according to the Huffington Post.

During the Obama administration, Speaker Pelosi was instrumental in the passage of major legislation, including the American Recovery and Reinvestment Act, Wall Street reforms, health care policy and the repeal of "Don't Ask, Don't Tell." She also oversaw the success of the Lilly Ledbetter Fair Pay Act of 2009, which aims to ensure that women and workers have the ability to fight pay discrimination in court, helping to decrease unfair wage disparity.

A women's college alumna, Pelosi has a Bachelor of Arts from Trinity College, now Trinity Washington University. 

President of Mount Holyoke Republicans Kassy Dillon '18 has mixed feelings about the announcement of Pelosi's presence at commencement. Dillon nominated Elaine Chao '75 to speak at the ceremony, saying, "[Elaine Chao] is the most powerful Mount Holyoke alum out there right now." Chao graduated from Mount Holyoke in 1975 and currently serves the Trump administration as Secretary of Transportation. "Even though I disagree with Nancy Pelosi on quite a lot," Dillon added, "I'm happy to have a big name coming to graduation. It's quite the goodbye."

Pelosi was announced alongside two other honorary degree candidates, Dr. Sonia Nieto and Dr. Shirley J. Wilcher '73. Both Nieto and Wilcher have been influential figures in social justice as they devoted their careers to issues of diversity, equity and inclusion.

Sarah McCool '18 is excited to hear Pelosi speak at the ceremony. McCool, an international relations major, said of Pelosi, "She has had a long and distinguished career in the House of Representatives, and I'm sure that whatever she chooses to say will be a worthwhile addition to our campus conversation."  

NANCY PELOSI TO SPEAK AT COMMENCEMENT

by Allyson Huntoon '19

BY AVA BLUM-CARR '21

South Hadley residents voted on Tuesday to ban the sale of recreational marijuana within the town, putting to rest the highly debated issue within the community. However, the controversial ballot question failed to increase voter turnout, which remained well under 20 percent, in keeping with the local elections of previous years.

In January, the South Hadley town meeting voted to bar recreational marijuana establishments from setting up shop, and Tuesday's town-wide vote cemented the decision, though not by much.

According to Western Mass News, the marijuana ban proposed on the ballot passed by only 49 votes. In 2016, South Hadley voted to legalize recreational marijuana in the state of Massachusetts as a whole, but this approval won only by a small margin, reflecting the contentious nature of this issue.

On March 29, a public forum organized by the community group Know Your Town convened in the South Hadley Town Hall. Two panels of three people represented the opposing viewpoints regarding the sale of recreational marijuana. The panels were allotted fifteen minutes each in which to make their arguments, followed by questions from the audience.

The panel advocating a ban on the sale of legal, recreational marijuana within the town of South Hadley was comprised of three medical practitioners, Dr. Gregory Petrosky, Dr. Robert Roose, and Dr. Robert Abrams. All were South Hadley residents, specializing in psychology, addiction, and pediatrics, respectively.

The panel opposing the ban included Attorney Robert Evans, a longtime advocate for marijuana legalization who has practiced law in Massachusetts for over 35 years. He was joined by Renee Sweeney, chair of the South Hadley cultural council and Mount Holyoke alum, and Peter Bernard, the president and director of the Massachusetts Growers Advocacy Council, an organization that works with local and state governing bodies to support those involved in the cannabis trade.

"As three healthcare professionals and proud residents of South Hadley, we will vote yes to ban retail sale of marijuana in our town. We urge you to vote yes on Question 3 for three main reasons: to support our town's health, to support our town's youth, and to support our town's wealth," said Roose.

"Increasing the use of addictive substances at the local level can negatively impact our health and will put our youth at particular risk," he added. All three panelists emphasized the increased proximity and access to marijuana that retail establishments would bring, which they believe would have a negative effect on the community. They also raised the question of the potential negative health effects of marijuana.

The other panel refuted this line of argument. "We're not re-litigating the question of whether marijuana is good, or even whether marijuana should be legal. We already made that decision in 2016. The question before us tonight is not whether marijuana should be banned in South Hadley, it's whether legal, regulated, licensed marijuana establishments should be banned in South Hadley," said Evans. "[This is] the period between prohibition, which was sustained by decades of government-sponsored propaganda, and normalization. Normalization is and will be sustained by the realization that marijuana is relatively harmless."

Bernard called into question the first panel's warnings regarding a potential increase in marijuana addiction among adolescents. "We didn't pass a law to sell to children. We passed a law to sell to people 21 and over," said Bernard. "The last time I checked, marijuana is psychologically addictive, not physically addictive," he added. "The other thing that [the other panel] failed to tell you is that there is no attainable overdose limit for cannabis. The only way cannabis is going to kill you is if a ton of it falls on your head."

A resource guide released by the Drug Enforcement Administration in 2017 affirmed that no deaths resulting from a marijuana overdose have ever been reported.

"For the last fifty, sixty, seventy years, we've attempted to control marijuana through police and propaganda and prisons and law enforcements, and you know where that's gotten us. Now, we have changed our policy, and we're attempting to control it through regulation and taxation," Evans continued. "The question is whether you want legal, licensed, and taxed marijuana or black-market, illegal marijuana."

But despite the spirited arguments of the pro-marijuana panel, a small number of votes has now set the South Hadley sales ban into motion. "Four or five years from now, I'm confident we'll all be asking ourselves: what was the fuss all about?" said Evans. "We'll look back and wonder if South Hadley did the right thing by choosing to stay behind."

June 2018

South Hadley Votes on Sale of Marijuana