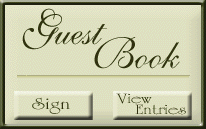 IT'S EASY!

Click on "Sign" to post a note

Click "View Entries" to read 

other messages

After viewing or signing, click "return"

 to get back to the home page

Mount Holyoke College

Class of 1955

   Sign into our Guest Book and let us know what's 

happening in your life today!

Remember it's not about accomplishments

...it's just about staying connected.

Also...click on any of the linked pages below to see 

what's happening elsewhere on the site. 

Suggestions?         Ideas?          Comments? 

A REQUEST FROM YOUR WEB MISTRESSES!

 Please, please, if you change your email address, let us know!

Email Gay at 

with your new address.

As good as a phone call...

FLICKR-- A HOT NEW 

LINK FOR OUR WEBSITE!

Click on the keyboard 

to read our

Scribe's unabridged 

column for 

the  Spring 2019 Quarterly

and other recent class notes

  An Uncommon Women's Page

Here you'll find articles, tips, etc. 

related to women and women's issues

READ ALL ABOUT IT

   the facts on "ERA ..."

Click on the figures above

 to get there.

For More​ Laughs

​Our Clown has plenty

of chuckles.

​Give Him a Click

Get the latest 

campus"Newsy"news

 by clicking 

on the papers

We have a new book 

for your 

summer reading 

Click on the pile of books to go there.



Click on the palette to go there.

Here's your chance to share your talents with your classmates. We expect to have new material often because '55 is full of clever women. Please contact

 Gay or Wink at

to participate.

We expect this will be a popular page 

so don't be shy…be creative! 


Check out the Class of 1955's new

UNCOMMON WOMAN AWARD

Click on the sphnix to see some

exciting news!

We have 5 new Uncommon Women!

Class of 1955  Honoraries

Our latest addition is none other than the vivacious and popular new President, 

Sonya Stephens 

Read all about her by clicking on the Sphinx

Edwina Cruise who spoke to us at our 35th reunion was the first post-grad honorary. Read her new entry on the Honorary Page...it is so funny!

After our 50th we welcomed Eleanor Townsley who inspired us all with her immense help at our Seminar Day.

No reunion was ever complete without listening to Vinnie Farraro. We are delighted to claim him as one of our own.



Click on the Sphinx to read messages from our honoraries




Click on the Lilies 

to go to the 

Memorial Page

Here is a direct link to one of Gail Collins' recent articles 

 We sadly report the deaths of:

Marcia Eigen Evans

September 13, 2018

Judith Cooper Healy

December 5, 2018

Margot Rusch Allison

January 15, 2019

Elise (Butch) Raymond Wallace

May 22, 2019


HERE WE ARE AT OUR 60TH 

A great time was had by all!!



In Case You Missed This ....

We have added a new page which will have interesting and relevant articles that you won't want to miss.  We will alert you in our blasts when there is a new one added. 

Click on A New Page below for the

 latest ones. 

Read about Grandparenting

Find a wonderful link about women in the 

coding and programming field


Click on our reunion picture above to

 see much more about it

and some new pictures!


Click on the URL below for a fun listen we call all relate to!


Want to know what's happening 

back on campus?

For the latest from South Hadley 

click on the PHOTO at the left 

and be in the know.

​The little arrow at the left hand top of your screen (pointing backwards) will take you back to wherever you were on your last screen. It is not necessary to find the "back to homepage" button each time.


As you all know our class has elected special faculty who we feel have been especially close to our

 class over the years.


We all know that our 1955 Honorary Vinnie Ferraro is our most popular lecturer when we go back for our "Back to School" mini every fall. Here's the exciting news. He writes a blog. A what you say? A Blog called World Politics. What it means is that we can access that blog anytime just by signing up to receive it over our email. Then you can read it, save it, delete it, whatever, but you"ll be connected to Vinnie's thinking and teaching of World Politics from your iphone or computer whenever you want.

To sign up for his blog go onto google and type in vferraro1971 and the form to sign up will become available. 

Happy Politics!



Back when we were planning our 50th reunion (can we remember back that far?) we asked everyone to please send us their memories of Mount Holyoke. Back then everyone cooperated and actually did it. Not all of them could go into our presentation or our book but now on our website we have unlimited space so we thought we should share some more of these 

wonderful memories.

Our latest memory comes from

Barbara Muehrcke Allen

Others are from Deb Hazzard Nash,

Gay Hartman, and Pat O'Keeffe, et al.

We hope that these entries will

 inspire you to think of some of your memories to share with our class. 

We are ready and waiting for more 

so send them to either 

Gay or Wink.


Click the gavel to read our president's 2018

Class Letter





Scroll down until you see the blue box and click on the forward triangle to start the video.

ENJOY!


Gay and Wink are asking for photos from the rest of you. Please send us picutres of you and your family or you and other Alums as our roving photographer cannot cover the entire country.

Call us if you need instructions. You can send the actual printed photos or send them over the internet.

​We are very flexible except in our knees!


Click on Safford to see the video from 

our President ... It's fun!

Want to read more?

       Make Time for It

                 Make it part of your life's rhythm.

Studies suggest all kinds of benefits to reading, including increased empathy, stress reduction and memory retention. It can even curb your criminal instincts, according to some researchers, although my family might have their doubts about me. 

But if you're a reader, you probably love books not because they lower your cholesterol but because they bring you joy. Reading is, ideally, a leisure activity: the kind of thing you can devote an afternoon to while dinner is bubbling in the slow cooker and the cat is curled at your feet and you slouch in an armchair like a teenager (hey, maybe you are a teenager) losing yourself in a world somebody else has imagined into being. Reading a book is a form of communication because you're communing: The writer speaks, the reader listens, and somewhere along the way you achieve a real intimacy, of a sort. That's magical. 

But leisure activities require leisure time, and who's got that? Let's face it, the afternoon in the armchair probably isn't happening, even if somebody else takes care of dinner. Finding time to read generally means making time to read, and that means making it a priority. If you can incorporate the gym into your regular routine, you can incorporate quality time with a book too. 

HOW TO MAKE TIME FOR READING

For some people, the best time for reading might be their commute; for others the hour before bed. For some people it might be the gym itself, checking in with Mr. Darcy or Jack Reacher while you're racking up your step count on the treadmill. You know your schedule better than anyone, so you know where to look for down time where your eyes aren't being especially useful.

The goals here are twofold — find a time to read that provides:

•

A relatively sustained stretch of at least 20 minutes and preferably an hour or more
•

No distractions: no phone, no email or text messages or social media. 
This way, you create the conditions to immerse yourself in the story, to sink into what athletes sometimes call the zone and yoga teachers sometimes call flow. 

CONCRETE TIPS FOR READING MORE

Set goals. A book a month, a book a week, whatever feels comfortable to you — and keep a list to track your progress.

Carry your book with you. Now there's no excuse not to read during downtime: on the train, in the doctor's waiting room, at red lights (O.K., maybe not at red lights). I prefer books on paper for all kinds of reasons but particularly here, because they make a more insistent claim on your attention than e-books do. But I'll grant that it's easier to carry multiple books around on a device, so if you prefer that and won't get sucked into email or etc., then that's an option too.

Unplug your TV. Literally, unplug it. Or change your settings so you have to log in every time you want to watch something. If you force yourself to pause just a moment before watching a show you don't love anyway, you may realize you'd rather spend that same time with a book.

Check books out of the library. That way you'll have a deadline to return them, and will feel more pressure to get to the end. Bonus: You'll get to know your local librarians, who are probably some of the best people around. Just don't scribble in those margins.

Join a book club. Peer pressure, plus a built-in social angle that will have you all reading the same thing and talking about it over wine. If you can't find a group of like-minded friends in your town, ask at the library or bookstore, or look for programs like "One City One Book" or "Now Read This," the PBS NewsHour-New York Times Book Club.

FIND YOUR READING ZONE

Reading is, basically, a kind of meditation, and you don't get there by watching TV. That's why one writer I follow on Twitter, the poet and essayist Elisa Gabbert, sets herself a goal of reading 52 books a year: "Because it helps prevent me," she has explained, from getting sucked into "dumb" shows and other pursuits "when ultimately I'd rather be reading." In 2017 Gabbert fell just short — she read "only" 48 books — but that's the kind of thing motivational speakers have in mind when they talk about aiming for the stars and hitting the moon. Maybe you can follow her lead and replace your Netflix habit with books instead. 

MHC Common Read 

for 2019-2020

There  There

by Tommy Orange

From Diana Alexanian Jalelian

Starting on the left are my son, Lincoln, and his fiance, Kim, son-in-law, Bill, husband of Cerise, '81, grandson Nicholas the Eagle Scout, me, Diana, daughter Julie '84, her son, Liam, Dartmouth 2020. It was a gala ceremony. Missing are: granddaughter Susan and her father, and Jim, husband of daughter Julie. 

Eagle Scout Ceremony

January 31, 2019

Wink, Deb Hazzard Nash & Pat O'Keeffe Brodt

Sarasota, FL  March 2019



OUR NEXT REUNION IS OUR 65TH!!!

The good news is we are guests of Mount Holyoke

Food and Lodging is all free...What a deal!

Much more reunion news to come each month so start thinking

If you haven't read your 

church bulletin lately 

check these announcements!

See the Class of 2019 Laurel Parade!